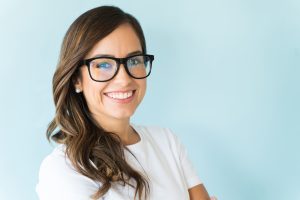 When you have a problem with your smile that calls for professional dental treatment, our Sheridan, WY dental office is committed to providing expert care that can preserve the way you look. We use lifelike dental fillings that are made with a composite resin material that bonds with your enamel. This modern dental treatment can be appreciated by individuals who want to maintain their appearance even after having work done. Because the material is biocompatible and bonds with your enamel, you can also rely on your treatment to provide lasting support for your dental health! It should be noted that dental fillings are not always the right solution for a smile problem. If more advanced work is required, our practice is prepared to provide treatment that fully addresses any oral health issues you might have.
You Can Receive A Smile-Friendly Dental Filling For A Cavity
Composite resin material used to provide dental fillings can provide important structural support for your tooth while allowing it to keep its natural appearance. In fact, this substance is so effective at mimicking your enamel that it can be used for cosmetic bonding procedures, which are intended to improve the quality of a person's smile. In addition to fitting in with the texture of a tooth, the resin can be tinted so that it matches the color of your enamel.
How Does A Dental Filling Protect Your Tooth?
A dental filling is a conservative solution for the problem of tooth decay. When a cavity occurs, the harm your tooth structure experiences is permanent. You can be happy to know that when you have a filling placed, your restoration will only occupy the space where a cavity had to be removed. When in place, the biocompatible resin bonds to your enamel, providing a stable form of support that allows you to comfortably apply bite pressure to the tooth. You can also feel confident in your treatment because the bonding process prevents the creation of space between your restoration and your tooth. Metal fillings could leave slight spaces open where bacteria could gather, and create trouble for your oral health.
Taking Care Of An Advanced Cavity
If a cavity grows too large, the harm can require more than just a tooth filling. Restoring a tooth in this situation can call for a dental crown's placement instead. A dental crown can be made in our office in as little as one appointment, so we can make sure you have protection after an advanced cavity in the shortest time possible. As with our lifelike dental fillings, our dental crowns can protect your tooth structure while also preserving the way you look.
Grinnell Street Dental Offers Lifelike Dental Fillings!
At Grinnell Street Dental, patients in and around Sheridan, WY can count on restorative dental work that offers functional and cosmetic benefits! To learn more about Grinnell Street Dental, or to schedule an appointment with one of our doctors, contact our Sheridan, WY, dental office today at (307) 672-7567.