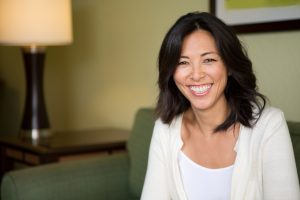 As you see your appearance change over the years, it can be particularly frustrating to observe how wear and tear over time has affected your smile. Teeth that look discolored worn, or otherwise changed for the worse can have a significant impact on your appearance, and may cause you to look older than you really are. At our Sheridan, WY dental practice, we are able to help with this problem by offering modern cosmetic dental care. With the placement of veneers, you can have a smile that looks healthy, bright, and free of flaws! This procedure can be completed in a short period of time, and it can offer a big confidence boost while making modest changes to your tooth structure.
Are You Starting To Worry About The Appearance Of Your Smile?
Over time, a person's teeth can start to lose their shape because of persistent wear and tear. Friction over time can affect the shape of teeth, and can even lead to discoloration because of enamel erosion. For patients who are starting to grow frustrated by the changes they are seeing in their appearance, cosmetic dental work can lead to fantastic results. After a single procedure, you can be amazed at how you appear younger and healthier thanks to your improved smile!
Planning A Cosmetic Procedure Involving Veneers
For people who are interested in cosmetic work, veneers are often capable of completely delivering their desired improvements. You can rely on these shells to hide chips and cracks, cover up discoloration, and give teeth a flawless, uniform appearance that revitalizes your overall appearance. When your procedure is planned, your dentist will carefully measure teeth in order to determine what size and shape your veneers should be, and can do minor preparatory work to make space on your teeth for these restorations. Once they are ready, your dentist will securely bond them to the front of teeth, leaving most of your healthy tooth structure intact. At this point, you can start showing off your attractive new smile!
Making Sure Your Smile Remains In Great Shape After Cosmetic Care
After a cosmetic procedure, our practice can continue to provide general dental care so that your improvements last. By keeping up with checkups, and smart daily behaviors like consistent brushing and flossing, you can safely expect your veneers to have long-term improvements for the way you look!
Talk To Grinnell Street Dental To Learn The Benefits Of Having Veneers Placed
At Grinnell Street Dental, patients who are ready to deal with unwelcome smile changes can be excited by the improvements we can make with veneers! To find out more about Grinnell Street Dental, or to set up an appointment with one of our dentists, contact our Sheridan, WY, dental office today at (307) 672-7567.