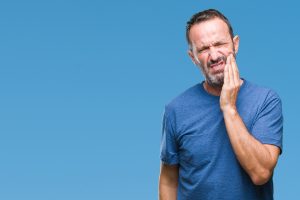 Life with an injured tooth can quickly grow frustrating. Not every physical tooth injury leads to oral health concerns, but even a mild chip or crack in the right area can seriously compromise your confidence in your smile. You should also know that a seemingly "minor" problem may be more serious than you are assuming, and that chip or crack could worsen. At our Sheridan, WY dental office, we are prepared to help you if you are ready to do something about a dental injury. After assessing the severity of the problem, we can recommend the appropriate dental procedure. While it may be possible to provide a solution in the form of cosmetic dental work, it is important to respond to signs that the condition of your tooth is in jeopardy because of damage.
Dental Injuries Can Create Distracting Smile Problems
If your damaged tooth is revealed by your smile, your confidence in the way you look can suffer. That one imperfection can become a glaring distraction, and you can feel that your appearance is receiving attention for the wrong reasons. You may even become self-conscious when you laugh and speak because you think people are noticing your damage! Fortunately, treatment can lead to remarkable improvements, and may take less time than you anticipate.
What Will It Take To Restore Your Injured Tooth?
If your tooth damage is not a problem for your oral health, your dentist can cover the problem with a cosmetic procedure. Hiding a chip or crack with dental bonding work can mean seeing results without the need for a permanent restoration. Instead, the composite resin material we also use for modern dental fillings can cover up harm, and bond to your tooth for lasting protection. This work can typically be completed in just one appointment, so you can have your better smile without a delay! If you want a more durable restoration in place, a veneer can be used. Porcelain veneers only cover the front of teeth, but their placement can ensure that your tooth flaws are completely hidden.
Restoring Serious Smile Damage
If a dental injury is serious, restorative work can be called for. Because we use CEREC technology for dental crowns and dental bridges, we can have major improvements made in as little as one appointment! A dental crown can completely cover a tooth, and support you when you bite and chew. If your dental injury is serious enough to call for the extraction of a tooth, a CEREC-made bridge can be ready in less time, so you can have your complete smile again with less delay!
Talk To Grinnell Street Dental About Restoring An Injured Tooth
At Grinnell Street Dental, we are ready to solve a problem you have with a dental injury! If you wish to learn more about Grinnell Street Dental, or to schedule an appointment with one of our doctors, contact our Sheridan, WY, dental office today at (307) 672-7567.