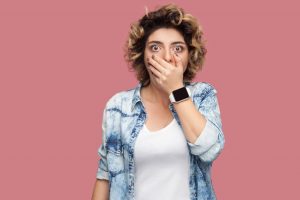 Sometimes, it can be hard to recognize exactly when dental discoloration has become a problem. You may not think much of the matter until you see an older picture of yourself, and realize how much your appearance has changed because of teeth stains. However, there are plenty of cases where people can feel acutely aware of the issue, but become demoralized after trying to take care of their smile with a store bought whitening treatment. At our Sheridan, WY dental office, we can provide you with a professional whitening treatment that delivers meaningful improvements! A professional treatment can clear away frustrating stains that have resisted your own efforts to change your appearance, and give you noticeable results to enjoy!
Your Smile Can Be Altered By Accumulating Stains
As stains continue to gather on your teeth, you can become increasingly bothered by the way your appearance has changed. What can be truly frustrating is knowing that so many of your favorite items might be responsible for the effect on your appearance. Many popular beverages like coffee, soft drinks, and red wine are able to leave stains. Tobacco products can also be a problem for your smile, as well as for your oral health. Reducing or eliminating these items from your life can help you stop future stains, but the discoloration you have already experienced can continue to bother you.
We Can Work With Your On Making Your Teeth Whiter
We are ready to work with patients who are tired of letting their teeth stains affect their confidence. To make the experience easier, we actually offer two approaches to this cosmetic dental treatment. If you prefer to take home a whitening kit and work on the problem on your own time, we can provide the materials that you need to see professional results. For people who want to see improvements as soon as possible, a single in-office treatment can be enough to dramatically improve the way you look. Because both options rely on professional agents to restore the brightness of your enamel, each is effective at making significant improvements.
What Else Can Your Dentist Do To Improve Your Smile?
Our practice can do more than just make your teeth brighter! We can also talk to you about restoring damaged or misshapen teeth with porcelain veneers. The veneers we provide are custom-made, and are strong enough to offer lasting improvements. For people who are bothered by the alignment of their teeth, we can recommend Invisalign treatment, which can provide you with a more discreet orthodontic experience.
Talk To Grinnell Street Dental About Improving The Color Of Your Teeth
At Grinnell Street Dental, our patients can look forward to fantastic results from the right cosmetic dental procedure! For individuals who are bothered by a buildup of teeth stains, we offer both in-office and at-home teeth whitening treatments. To learn more about Grinnell Street Dental, and our cosmetic dental services, contact our Sheridan, WY, dental office today at (307) 672-7567.