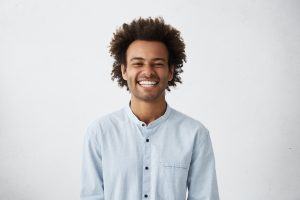 How you feel about your smile can change over time. While you have felt total confidence in your smile in the past, changes from teeth stains, wear and tear, and other problems may have affected how comfortable you are with the way you look. Of course, some people have longstanding issues with their appearance due to congenital issues with the shape, size, or alignment of their teeth. At our Sheridan, WY dental office, we are prepared to help people who have become self-conscious about the appearance of their teeth. With porcelain veneers, we can effectively help you reach all of your smile improvement goals, or help you regain the smile you once enjoyed sharing with the world.
Veneers Can Correct Many Different Issues With The Way You Look
Why are veneers so often recommended for people who feel uncomfortable with the look of their teeth? These custom shells are versatile enough to address multiple problems, which can make cosmetic dental care easier while demanding less of your time. You can see improvements to the color of your teeth, to their shape and size, and even to their alignment once your custom restorations are put in place.
What Does The Veneer Placement Experience Involve?
Before you receive your veneers, your dentist will carefully study and measure your teeth in order to provide you with restorations that fit properly. This initial appointment also gives you the opportunity to specify what you would like from your smile improvements, and it can involve some preliminary work on your tooth structure. Once your veneers are ready, your dentist will carefully bond them to the front of teeth, and ensure that they are secure, and in their ideal places. Once they are attached, your veneers can offer dramatic smile improvements without drawing attention to the fact that you have undergone work.
We Provide Multiple Approaches To Smile Improvement
Because they lead to fantastic results with minimal change to your tooth structure, many people can look to porcelain veneers for cosmetic dental work. However, this is not the only solution available, and you can certainly look into other options! If your only concern is with the way teeth stains have changed your smile over time, you can discuss a professional teeth whitening procedure to eliminate those stains without changing your dental structure. If your issues with poor dental alignment are too serious to be corrected with veneers, we can offer discreet Invisalign treatment to make important corrections.
Talk To Grinnell Street Dental About Using Veneers To Reach Your Smile Goals
At Grinnell Street Dental, our patients can look forward to a quality oral health care experience, as well as dedicated smile work in the form of a cosmetic dental treatment. To learn more about Grinnell Street Dental, or to set an appointment with one of our doctors, contact our Sheridan, WY, dental office today at (307) 672-7567