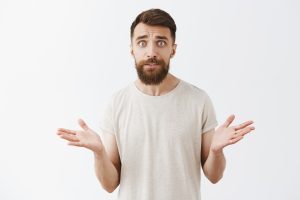 While discomfort can be hard to avoid entirely, persistent discomfort can be a legitimate cause for concern. If you often feel uncomfortable moving your jaw while eating or speaking, if you frequently wake up with sore teeth, or if you often experience headaches, you could be suffering from TMJ disorder. This problem can result from any issue that affects the alignment of your jaw joints, or creates stress for the joints and muscles. At our Sheridan, WY dental practice, we can talk to you about correcting the problem by alleviating stress on your jaw. We can provide a custom appliance you can wear to feel more comfortable. We are also able to identify and address oral health problems that might have made you vulnerable to TMJ disorder.
TMJ Disorder Can Lead To Pain, And Limited Jaw Movement
A person who struggles with TMJ disorder can find it hard to bite and chew food, either due to pain or because their jaw movement is limited. This problem can also cause you to suffer regular headaches, and stiffness in your neck and shoulders. There are several reasons to consider treatment a priority. One is that your pain can continue to hurt your quality of life, and make your daily responsibilities more difficult. Another is that if your problem causes you to grind your teeth, you can develop wear and tear on your enamel that affects your smile, or even experience chips and cracks on your teeth!
Correcting Oral Health Issues That Cause Problems For Your Bite
If you have a problem with your oral health that affects your bite movement, you may be putting more stress on your jaw than you realize. If this is happening, it can make it hard for you to put TMJ disorder behind you. If your poor dental alignment is interfering with your bite, Invisalign aligners can lead to important improvements. We can also talk to you about restoring teeth that are too sensitive or small to contribute to your bite. With dental crowns placed on vulnerable teeth, you can improve your bite, and stop feeling the harmful effects of TMJ dysfunction.
Using A Custom Appliance To Relieve Jaw Pain And Pressure
Wearing a custom appliance at night can help you reduce jaw stress and strain, which can put an end to your troubles with TMJ disorder. We can design a special guard for you to put in before bed in order to eliminate unwelcome stress, and begin escaping the effects of your jaw troubles!
Grinnell Street Dental Is Ready To Help You Deal With TMJ Disorder
Grinnell Street Dental is ready to help patients struggling with TMJ disorder! If this problem is affecting your life, we can talk to you about reducing jaw stress with an oral appliance, and providing any oral health care that might be interfering with your oral health function. To learn more about Grinnell Street Dental, or to arrange a meeting with one of our doctors, contact our Sheridan, WY, dental office today at (307) 672-7567.