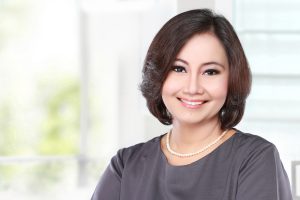 While many patients have at least a few minor corrections they would like to make to their teeth, they can feel reluctant to say anything because they worry that cosmetic dentistry will take too much time, or involve too much work on their tooth structure. At our Sheridan, WY dental practice, we can talk to you about making smile improvements while minimizing the actual work done to your enamel. A cosmetic bonding procedure can produce striking improvements, while limiting the amount of work on teeth. Your dentist will use a composite resin material to carefully cover visible flaws, and give your smile a more attractive overall appearance.
Bonding Work Can Make Significant Changes With Minimal Effect On Your Tooth Structure
While many dental treatments require the placement of a permanent restoration, bonding work can deliver improvements while limiting the changes to your tooth structure. The process relies on the same composite resin material that we also use to provide tooth-colored fillings. After working with you to determine how you would like to improve your smile, your dentist can carefully apply this material to the surface of unattractive teeth. Once the resin substance hardens, it is possible to make a tooth look healthier, improve its shape, and even make positive changes to its color if it does not currently match its neighbors. Depending on the number of teeth you have restored with this procedure, it is possible to have a procedure completed during one appointment!
What Kind Of Improvements Can Your Bonding Work Produce?
Dental bonding procedures are versatile enough to address many different concerns people often have about the shape or size of certain teeth. Some of those improvements include:
Covering up superficial chips, cracks, and other signs of damage
Improving the shape or size of a tooth that appears out of place in your smile
Restoring the color of a tooth that does not match its neighbors
Closing a gap between two teeth by adding to the size of a small tooth
Some Teeth Need More Than Just Cosmetic Improvement
An injured or misshapen tooth can be more than just an obstacle between you and your best smile. If you have a problem biting or chewing because of a flawed tooth, or if you have dental damage that is more serious than you realize, a dental crown may be a better treatment option for you. Fortunately, you can still see impressive results in a single appointment, as our office relies on CEREC technology to craft crowns in just a single visit!
Talk To Grinnell Street Dental About Cosmetic Bonding Work
At Grinnell Street Dental, we provide a range of cosmetic and restorative services that can help you show off a healthy, confident smile! To find out more about Grinnell Street Dental, or to make an appointment with one of our doctors, contact our Sheridan, WY, dental office today at (307) 672-7567.