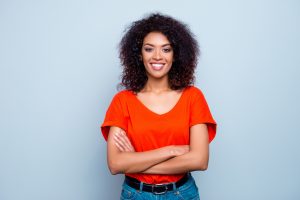 How important is convenience when it comes to dental work? Obviously, you want to have access to quality work that can provide both oral health and cosmetic benefits. With that said, you are also likely eager to have your smile concerns resolved in the shortest period of time possible. At our Sheridan, WY dental office, we use CEREC technology to make attractive, durable, custom dental crowns available to our patients! These restorations can provide years of important support, and preserve your appearance. Because we are able to digitally design the crown on site, and produce it at our office, we can eliminate a frustrating waiting period that often leaves patients with temporary restorations.
We Use CEREC Technology To Craft Custom Crowns And Bridges
Our practice helps patients who need to restore or replace teeth have work completed in less time than they might think possible. With CEREC technology, we can digitally design a dental crown or dental bridge, have it produced via an in-office milling machine, and place it in the same day. Our choice to provide work crafted with CEREC technology can give you confidence in your smile, while also affording you long-term support that makes biting, chewing, and speaking more comfortable.
The Right Dental Work Can Improve Your Smile, And Your Ability To Bite And Chew
If you ignore a potential dental problem, you can experience daily discomfort, and allow a problem to worsen. If you act quickly enough, you can have a tooth problem completely resolved without the need for a crown. A tooth-colored dental filling can repair a tooth that only shows minor damage. This leaves more of your healthy tooth structure intact, and still preserves your appearance. When we work with patients, our goal is to minimize the amount of time your work takes while still providing the kind of care that delivers long-term benefits.
Taking Steps To Avoid Future Dental Troubles
Even if you have access to dependable, convenient dental care, your goal should be to protect your smile against threats that require restorations like fillings or crowns. You can arrange ongoing professional support through semiannual dental exams. At every visit, you can benefit from a careful evaluation that can reveal any issues that should be addressed, as well as a cleaning that keeps your smile free from plaque and tartar.
Talk To Grinnell Street Dental About Receiving A Custom Crown
Grinnell Street Dental in Sheridan, WY is ready to accept patients who have oral health trouble. In order to properly care for your smile, we can use CEREC technology to produce durable, custom restorations that provide support for your dental function, and your appearance. To learn more about Grinnell Street Dental, or to make an appointment with one of our dentists, you can contact our Sheridan, WY, dental office today at (307) 672-7567.