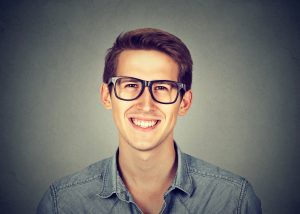 Chipping a tooth can hurt, and it can permanently alter that tooth's appearance in a way that makes you embarrassed to smile! While dental enamel can recover from slight damages, a chip can require professional dental treatment to address. Our Sheridan, WY dental practice can help you gain back your complete smile by restoring the shape and health of a chipped tooth. In many cases, cosmetic dental services can lead to ideal results, so you feel confident in your appearance once again. Before committing to a procedure, we can check on the condition of your tooth, and let you know if restorative dental treatment might be appropriate.
A Chipped Tooth Can Hurt Your Smile, And Your Oral Health
What should you be worried about when you chip a tooth? Is this only a problem for your smile, or should you be worried about your oral health? The answer will depend on the condition of your tooth after the injury. It is possible for a chip to be a purely cosmetic issue. With that said, it is important to determine how the damage might impact the strength of your tooth, and whether it puts you at risk for further troubles. Based on an examination of your tooth, your dentist can recommend an appropriate treatment.
How Should Your Chipped Tooth Be Treated?
A chipped tooth that only needs superficial improvement can benefit from cosmetic services. Your dentist might recommend the placement of a custom dental veneer, which can hide flaws. The veneer is designed to be an ideal fit for your tooth, and the porcelain material it is made from is durable enough to provide support that can last many years. You can also cover up a chip with a dental bonding procedure. This involves an application of the resin material used for dental fillings – once applied, your tooth's chip can be effectively hidden!
In the event that your tooth requires functional support, a dental crown can be used. Our practice relies on modern technology to produce one-visit dental crowns, so you can have the work on your tooth finished in just one appointment.
We Can Help You Maintain Your Best Smile!
In addition to restoring teeth that are damaged, our practice is here to help you maintain the health of your smile! During routine exams, we provide expert cleanings and evaluations that offer important long-term oral health support. When combined with diligent at-home care, these visits allow you to preserve a terrific smile!
Talk To Grinnell Street Dental About Restoring Your Chipped Tooth
At Grinnell Street Dental, our practice is ready to take on problems with dental damages. We can determine the right approach to treating a chipped tooth, and provide you with improvements that benefit your appearance and oral health! To learn more about Grinnell Street Dental, or to make an appointment with one of our doctors, contact our Sheridan, WY, dental office today at (307) 672-7567.