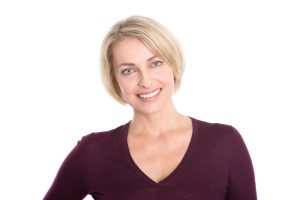 Will your smile start to change as the years pass? You may notice a difference between your smile today, and the smile you see in older pictures, due to natural wear and tear over time. While tooth enamel is an incredibly tough substance, the long-term effects of biting and chewing food can lead to an erosion of layers of your enamel that make your teeth appear less bright. You can also notice that wear and tear has changed the shape of certain teeth. For many people, these changes will be slight, but if you are concerned about the difference, our Sheridan, WY, dental practice can help by providing cosmetic dental work.
Wear And Tear Over The Years Can Affect The Look Of Your Smile
Your teeth are responsible for biting and chewing tasks that can create real wear and tear over time. If you put in the effort to protect your teeth by brushing and flossing, and by visiting your dentist for regular dental exams, you can have an easier time keeping your enamel in good condition. With that said, you may still notice a difference in your appearance over the years. If you have had more troubles with your oral health over time, your teeth could be less resistant to the friction of biting and chewing, which means you can see more changes.
Making Smile Improvements With Cosmetic Dental Care
If you want to make your smile look younger, brighter, and healthier, cosmetic dentistry can help! Having porcelain veneers placed on your teeth can make them more attractive by covering up wear and tear. Their placement can also help you hide discoloration caused by the erosion of your enamel. If you are trying to address problems with specific teeth, and you want to see results as soon as possible, you might be interested in cosmetic bonding work. Because this procedure will not require the use of custom restorations, you can have improvements made in as little as one appointment!
Keeping Your Teeth In Good Health Can Help You Maintain Your Smile
Smart oral health habits should be practiced at any age. With that said, you may want to pay more attention to your dental needs as the years go by. After all, losing layers of your enamel can make your teeth more vulnerable to problems that call for professional treatment. One thing you can do to keep your smile safe is pay attention to the type of toothpaste you use. An ADA-approved brand will have fluoride, a mineral that makes it easier for your enamel to recover from minor damage.
Talk To Grinnell Street Dental About Addressing Unwelcome Changes To Your Smile
At Grinnell Street Dental, we are committed to helping patients of all ages keep their teeth in terrific health, and we are also prepared to help you feel great about your smile. To find out more about Grinnell Street Dental, or to set up an appointment with one of our doctors, contact our Sheridan, WY, dental office today at (307) 672-7567.