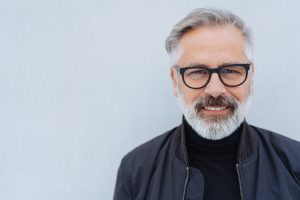 The shape of a person's teeth can be important to the quality of their smile. Sometimes, a person's appearance can be hurt because wear and tear over time changes the shape of certain teeth, making their smile look less even, and less healthy. In other circumstances, an individual may feel unhappy with their appearance because certain teeth developed improperly, causing them to exhibit unattractive looks due to shape or size. If you have issues with the shape of your teeth for any reason, you can make an appointment at our Sheridan, WY dental practice to discuss custom porcelain veneers. When placed over flawed teeth, veneers can make corrections that address issues with shape, size, and color.
Misshapen Teeth Can Look Unhealthy, And Less Attractive
An attractive smile can have many features. We often assume a lovely smile is one that is free of enamel stains, while also being free from problems with misshapen, awkwardly sized, or poorly aligned teeth. Misshapen teeth can become an issue because of wear and tear, or the problem can be naturally occurring. What you should know is that with veneers, it is possible to make corrections that have real value for your smile.
What Can Porcelain Veneers Do For Your Appearance?
With veneers in place, you can correct the problems you have with any teeth you feel currently hurt the quality of your smile. That means you can hide blemishes on a certain teeth, make teeth appear larger, or cover up evidence of wear and tear. Veneers are able to provide this transformative effect while only covering the front of teeth, so the amount of work done on your tooth structure is minimized. Even though they appear remarkably thin, they are strong enough to maintain their condition over the course of many years!
Looking Into The Different Cosmetic Treatment Options That Are Open To You
Will porcelain veneers be the perfect answer to your smile concerns? For many people, these restorations are a pathway to an ideal smile. With that said, this one approach may not be the right one for everyone. Fortunately, you have several cosmetic dental procedures that you can choose from at our practice! We offer improvements through bonding work, and we can target teeth stains directly with a teeth whitening procedure. Our goal when working with anyone who feels self-conscious about their smile is to help them see their desired improvements with the most conservative treatment approach possible.
Talk To Grinnell Street Dental About Improving Your Smile With Durable Veneers!
At Grinnell Street Dental, patients who want to do something about misshapen or damaged teeth can discover that porcelain veneers offer great improvements! If you have questions about veneers, or if you want to know more about other cosmetic treatments, contact our Sheridan, WY, dental office today at (307) 672-7567.