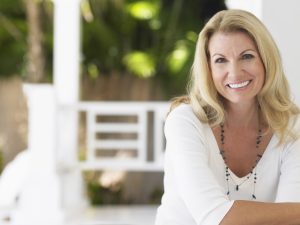 Your oral health issues may call for more than one dental procedure. In fact, patients who want to address their smile needs sometimes need to plan for several treatments in order to take on all of their dental flaws. This can sound intimidating, but our Sheridan, WY dental office is prepared to help see you through a successful full-mouth rehabilitation. A full-mouth rehabilitation plan can call for different services, depending on your particular needs. It can also work on different schedules, as it is important to ensure that your plan is something you are confident you can keep up with. While the immediate focus on your services can center on your oral health needs, your work can include treatments that focus on making cosmetic smile improvements, too!
When Is A Full-Mouth Rehabilitation Necessary?
A full-mouth rehabilitation can be recommended when an individual needs to arrange several procedures to properly restore their smile. This may be due to the presence of several cavities, or it can be called for if you have different issues, like dental decay and tooth loss, holding you back from your best smile. You and your dentist can work together to craft your plan, so you can feel involved in this process, and clear about what your needs include.
What Procedures Can You Arrange To Help Restore Your Smile?
Prosthetic dental work can be part of a full-mouth rehabilitation, including work involving the placement of dental implants. Individuals who require multiple services can also require restorations like dental crowns and dental fillings to take care of cavity-affected teeth. In some cases, treatment will also involve efforts to correct issues with TMJ disorder. TMJ disorder can cause you to experience chronic pain, cause further dental damage because of teeth grinding. Including work to relieve you of these issues can benefit your quality of life, and help you avoid future problems with your smile.
Your Full-Mouth Rehabilitation Can Improve Your Smile
If you are concerned about the quality of your smile, you can look forward to improvements from your full-mouth rehabilitation. Dental prosthetic appliances and modern dental crowns can have a positive effect on the way you look, while also addressing oral health issues. You can also discuss treatment with Invisalign to correct poor dental alignment, as well as cosmetic dental work to hide superficial flaws.
Talk To Grinnell Street Dental About A Full-Mouth Rehabilitation
At Grinnell Street Dental, patients who want to make serious changes to their dental health and appearance can discuss beginning a full-mouth rehabilitation program! Our practice is ready to provide a range of services that can help you recover from accumulated dental issues. To learn more about Grinnell Street Dental, or to schedule an appointment with one of our doctors, contact our Sheridan, WY, dental office today at (307) 672-7567.