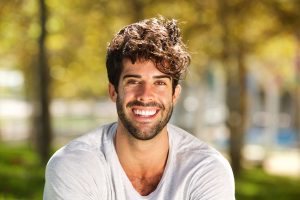 Not every tooth problem creates an oral health concern. For instance, you could wind up chipping a tooth, and changing its appearance, without seriously affecting its health. You can also have issues with teeth with congenital problems that impact their shape or size. While you may not require restorative dental work for this type of issue, you can still be eager to do something the effect the problem has on your smile. At our Sheridan, WY dental practice, we can talk to you about using cosmetic dental work to hide superficial flaws that make you feel embarrassed about the way you look. We can also provide an evaluation to make sure that a flaw is really only superficial, and not in need of restorative care.
Even "Minor" Problems With Your Smile Can Make You Self-Conscious
A problem with your smile that draws unwanted attention can still be a problem, even if the issue does not concern your oral health. For instance, your teeth may be free of cavities, and in good shape, but you can still be bothered by accumulated stains that affect the way you look. We are ready to welcome you if you want to discuss your cosmetic concerns, and we can help you figure out how the right procedure can boost your confidence in your smile!
Selecting The Right Cosmetic Procedure
We offer multiple cosmetic treatments for our patients. When discussing options with a patient, we can base suggestions around their needs, and their goals for improvement. Dental bonding work can hide chips or cracks in teeth, cover up discoloration, and even help you do something about teeth that look out of place because of their size. Porcelain veneers can also offer these results – while bonding work can be performed without the use of any restorations, veneers can offer a more durable solution.
Using A Dental Crown To Address More Serious Tooth Issues
You may feel that an undersized tooth, or a tooth that has seemingly minor damage, is not in need of anything more than cosmetic dental work. What you might discover during an evaluation is that it might require more than just esthetic improvement. If your dentist determines that a more durable and supportive restoration is needed for a problem tooth, a custom dental crown may be suggested. Because our practice provides dental crowns made with in-house technology, you can have your restoration ready in as little as one day!
Discuss Cosmetic Dental Work At Grinnell Street Dental
At Grinnell Street Dental, we are ready to help patients who are tired of seeing how superficial dental problems affect the way they look. The right procedure can be good for your appearance, and your confidence. To learn more about Grinnell Street Dental, or to schedule an appointment with one of our doctors, contact our Sheridan, WY, dental office today at (307) 672-7567.