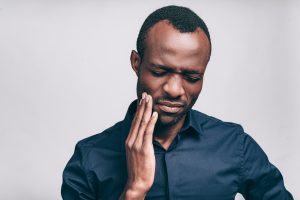 In the course of a regular dental exam, a problem with tooth decay can be spotted, even if you have not felt any symptoms. What you should be aware of is that when you stick with semiannual dental exams, you can count on the early detection and treatment of cavities. However, if you prefer to only seek dental care when you think something is wrong, you can wind up needing more involved restorative dental work! While our Sheridan, WY dental practice is certainly prepared to help you recover from an advanced cavity, you can avoid the uncomfortable symptoms these issues caused by seeing us for routine care!
Examining The Condition Of Your Tooth
Dental pain, along with a tooth becoming sensitive, can send a person to the dentist's office for an evaluation. Your dentist can look carefully for signs of tooth decay that might explain why you are having issues, or determine if any other problems might be to blame. In addition to seeing what might be wrong with your tooth, your dentist can make sure the severity of the problem is determined, so the appropriate care can be offered.
What Kind Of Restoration Will You Need If You Have A Cavity?
Patients who have regular checkups can have cavities identified before they start causing discomfort. After signs of decay are discovered, your dentist can arrange the removal of damaged dental material, and the placement of a dental filling to protect your tooth. Fillings can provide important support for many years, and keep your tooth safe from complications. Unfortunately, they can offer too little support if you have a larger cavity. In these situations, dental crowns can be required to make sure the tooth is still strong enough to bite and chew with, and to avoid further damage.
Why We Use Attractive Restorations To Address Decay
If you have to have work done on a tooth, you can be grateful to see that your treatment can leave your smile unchanged. We use composite resin fillings, which match the color and appearance of enamel, and even bond to it! This material is also used to perform cosmetic services – our practice can restore teeth with esthetic problems by applying it during a dental bonding procedure.
Our lifelike ceramic dental crowns are made with CEREC technology. This technology does more than just make custom, attractive crowns – CEREC actually makes it possible for us to restore your tooth with a crown in just one appointment!
Talk To Grinnell Street Dental About Receiving Treatment For Tooth Decay
At Grinnell Street Dental, patients who have concerns about tooth decay can count on us to restore a problem tooth, and preserve their smile! To learn more about Grinnell Street Dental, or to schedule an appointment with one of our doctors, contact our Sheridan, WY, dental office today at (307) 672-7567.