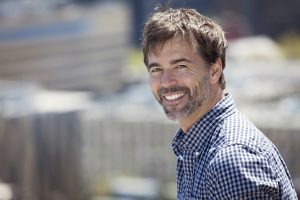 When teeth stains continue to build up over time, you can feel increasingly concerned that there is just not an effective answer to the problem. People who try to deal with stains by using over the counter products can be particularly disheartened, as they can only see limited results from their efforts. Fortunately, you can count on our Sheridan, WY dental practice to deliver significant improvements through professional whitening treatment! We can provide our patients with take-home whitening kits, and we can also welcome you to come in for a one-day whitening treatment. Both of these options make it possible to address your smile with prescription-strength agents that can create thrilling smile improvements!
Over The Counter Whitening Agents Can Offer Limited Improvements
Have you ever tried to switch from your regular toothpaste to one promising whiter teeth? Have you tried to take care of teeth stains by picking up a store-bought whitening kit? These products can offer more help for your smile by removing surface stains from your teeth, but they can be less effective when deeper stains have gathered. Rather than feel discouraged by your past attempts to improve the color of your smile, talk to us about the benefits of professional cosmetic dental treatment!
Would You Prefer A Take-Home Whitening Kit, Or In-Office Treatment?
By giving patients teeth whitening options to choose from, we can make the experience of brightening your smile more convenient. Some individuals will feel that our in-office whitening treatment is more convenient, while offering results in the shortest amount of time. You simply come in for one appointment, and we will use a special light to speed up the effects of the whitening gels used to address stains. Typically, your results can be attained in just over one hour! For individuals who prefer to take care of stains on their own time, we can provide a custom kit that includes personalized whitening trays. These trays make it easy for you to apply the whitening gels given to you on your own. People tend to complete an at-home whitening treatment in approximately ten days.
Finding The Best Solution For Your Smile Concerns
If your smile is discolored, it could be teeth stains, but it may be related to something else. Why should you worry about the reason for your discoloration? If your tooth color is affected by internal tooth problems, or by the erosion of your enamel, an alternative to teeth whitening can be required to see improvements. Fortunately, we can also improve the whiteness of your smile by providing porcelain veneers, and by performing dental bonding treatments!
Talk To Grinnell Street Dental About Our Whitening Treatments!
At Grinnell Street Dental, we are ready to help people in and around Sheridan, WY make real changes to their teeth, and improve their smiles! To learn more about us, or to schedule an appointment with one of our doctors, contact our Sheridan, WY, dental office today at (307) 672-7567.