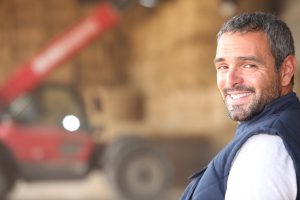 Could you imagine asking your dentist to make necessary restorative dental work take longer than it is supposed to? It seems reasonable to assume that anyone in need of professional dental services would be eager to have the work successfully completed in the shortest time possible. Thanks to CEREC technology, our Sheridan, WY dental practice can actually make treatment even shorter than you expect! We have the equipment needed to digitally measure and design your custom dental crown before crafting it using an on-site milling machine. As a result, you can have a problem tooth restored in as little as one appointment, and you can look forward to that restoration offering cosmetic and functional support.
Creating A Custom Dental Crown To Restore Your Tooth
Custom dental crowns offer long-term support for teeth that have become vulnerable due to damage or tooth decay, as well as those teeth that are naturally weak or undersized. Having a custom-sized crown is important because the restoration needs to be a precise fit to be comfortable. If it is too small, it can look unnatural, and offer less support than you require from it. A crown that is too large can be uncomfortable, and cause crowding between teeth. We use digital technology to carefully measure, and design, the crown that we will use to restore your smile.
CEREC Crowns Are Able To Mimic Natural Tooth Structure
Our CEREC dental crowns are designed in order to imitate a person's natural tooth color and structure. This will ensure that in addition to offering functional value, your restoration will also help to improve your smile! The porcelain material that makes this cosmetic support possible is still strong enough to provide lasting protection for a tooth, so you will still be able to bite and chew with your crown.
Other Restorative Services That We Can Offer
In addition to producing custom crowns with CEREC technology, we can also produce dental bridges, which serve as replacements for missing teeth. While bridges can provide great improvements, this is not the only option available to you at our practice if you need to do something about an incomplete smile. We can also discuss dental implants with you, which imitate the role teeth roots play in supporting teeth.
Not every issue with your dental health can require a crown. In cases where a cavity is caught in an earlier stage of growth, your dentist can recommend a dental filling.
Talk To Grinnell Street Dental About Restoring Your Smile With A CEREC Dental Crown
At Grinnell Street Dental, we use CEREC technology to produce remarkably lifelike crowns and bridges that are ready in less time than you might think possible! We are proud to make quality oral health care available to our patients, and we can also provide quality cosmetic services. To learn more about Grinnell Street Dental, or to plan  an appointment with one of our doctors, contact our Sheridan, WY, dental office today at (307) 672-7567.