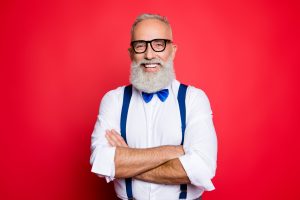 When patients look into cosmetic dental work, they often have specific goals for improvement in mind. You may be ready to do something about a jagged or poorly sized tooth that interferes with the way you look, or you could be upset with the way teeth stains have started to affect the way you look. Like many others, you may have several issues that you would like to address. At our Sheridan, WY dental practice, we are prepared to help people feel great about the way they look when they smile. We can help you identify the approach to smile improvements that will help you reach your goals, and we can talk to you about dealing with esthetic issues that are related to poor oral health.
Unaddressed Smile Problems Can Be A Big Problem For The Way You Look
Simply put, a noticeable smile problem can be a big drain on your confidence. You can be self-conscious about photographs, as you have to choose between not smiling at all, and showing off a smile that you are not happy with. Untreated problems with the appearance of your teeth can also cause people to make negative associations regarding your health and age. By committing to a cosmetic dental treatment plan, you can finally put these issues behind you!
Making Sure Your Smile Is Healthy
Your oral health should be assessed before moving forward with a cosmetic dental procedure. Ignoring a problem with a tooth, and simply trying to correct visible flaws, can leave the root of an issue untreated. You can be happy to know that our modern restorative dental services can actually lead to your smile looking more attractive, so you may be able to have the results you want even if cosmetic dental work is not performed. If you have a problem with a tooth that requires a dental crown, your custom restoration can make your tooth look better, and – thanks to technology in our office – your work can be completed in as little as one appointment.
How Many Cosmetic Procedures Will You Need?
If you have several problems that you want to address, you can be happy to know that one treatment may be enough to take care of everything. You can hide problems with discoloration, dental damage, and even issues with the shape and size of teeth with porcelain veneers. These durable restorations are placed on the front of teeth, and require minimal alternation to your tooth structure.
Make An Appointment At Grinnell Street Dental To Discuss Smile Improvements
At Grinnell Street Dental, patients can enjoy fantastic results from the right dental procedure! If you want to learn more about cosmetic treatment, or if you have questions about your dental health, please let us know. To learn more about Grinnell Street Dental, or to make an appointment with one of our doctors, contact our Sheridan, WY, dental office today at (307) 672-7567.