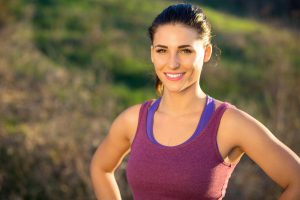 If you begin to feel that your smile is just not as youthful or attractive as it used to be, you can start looking for solutions to the problem. If you, like many people, have developed stains on your teeth that hurt the way you look, you may start browsing the different whitening products that are available at your local grocery chain, or your nearest pharmacy. What you should be aware of is that these products can help you take care of surface stains, but they can fall short of the meaningful improvements you were hoping to enjoy. Your Sheridan, WY dentist's office can provide more impressive results through professional teeth whitening treatment!
Dental Discoloration Can Be A Difficult Problem To Hide
If you look at older pictures, and compare your smile in the past to your current smile, it can be hard to ignore the effect that teeth stains have had on the way you look. Stains can continue to gather even if you are successfully protecting yourself against harmful tooth decay! Fortunately, modern cosmetic dental work can lead to meaningful results.
What To Expect From A Professional Teeth Whitening Treatment
You have the ability to choose between a teeth whitening treatment that your dentist performs at our practice, or a whitening kit that you can use on your own time. A take-home whitening kit includes custom trays that make the application of whitening agents easier for you. Following the instructions provided with your whitening kit can lead to professional improvements in approximately ten days. If you want to see the full results of a treatment as soon as possible, you can set up a trip to our practice, where the effects of whitening agents are sped up thank to the use of a special light. You can expect to see dramatic improvements at the end of this one appointment!
Reviewing Your Other Cosmetic Treatment Options
If you are only bothered by the effect that teeth stains are having on your appearance, a teeth whitening treatment can be the ideal treatment for you. However, if there are other issues you would like to correct, you can speak with your dentist about your cosmetic dental treatment options. You can cover up discoloration – even if it is caused by something other than teeth stains – with porcelain veneers, while also hiding dental damage, and problems with the shape of teeth. You can also arrange to have your teeth straightened with Invisalign aligners before your whitening treatment, so you can start flashing a smile that is more symmetrical, and considerably brighter.
Talk To Grinnell Street Dental About Improving The Look Of Your Dull, Discolored Teeth
Grinnell Street Dental is ready to offer patients access to quality cosmetic dental care! If you are interested in seeing smile improvements from a teeth whitening treatment, we can make time to see you at our practice, or send you home with a custom whitening kit. To find out more about Grinnell Street Dental, or to arrange your appointment with one of our doctors, contact our Sheridan, WY, dental office today at (307) 672-7567.