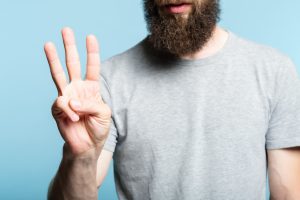 If you are taking smart care of your smile each day, and regularly having your teeth examined during oral health evaluations, you can control your risk for experiencing tooth decay. Unfortunately, people often experience at least one cavity in the course of their lifetime. What will your experience be like if you need to do something about a problem? You can find that the restorative dental work provided at our Sheridan, WY dental practice can provide great support for the condition of your tooth, while also preserving the way it looks. Because we use CEREC technology to produce single-visit dental crowns, we can make sure that even an advanced cavity is properly restored in less time than you might think possible.
1. What Will My Treatment Actually Involve?
The type of cavity care you require will depend on how serious that cavity becomes before your arrange your procedure. A smaller cavity can be addressed with a dental filling. This treatment approach requires minimal change to your tooth structure, and our metal-free fillings can prevent any changes in the way you look. For a larger cavity, a dental crown – which fully covers your tooth above the gum line – may be needed.
2. Can I Postpone Treatment?
If you put off treatment for your cavity, you put yourself at risk for complications that can be decidedly unpleasant. At its most serious stage, a cavity can do irreparable harm, which will lead to the need to replace your tooth. Acting promptly when you think something is wrong with your tooth limits how much damage decay will ultimately do to your dental structure, so you can limit the amount of work that you require.
3. What Will My Tooth Look Like After Work Has Been Done?
With our metal-free fillings, and the ceramic crowns we produce on-site, we can restore the look of your tooth when we provide treatment for a cavity. While these materials are impressive for how lifelike they are, you can count on the restoration you receive to be durable as well. That means that you can continue to trust that it is safe to put biting and chewing pressure on your tooth after a cavity has been removed.
Talk To Grinnell Street Dental About Scheduling Your Cavity Treatment
Are you worried that you might need treatment for a cavity? At Grinnell Street Dental in Sheridan, WY, we are prepared to help! We can provide you with a durable, attractive restoration after safely removing decay from a problem tooth. We are always ready to help people in and around Sheridan enjoy great dental care. In addition to providing restorative work, we also offer a range of beneficial cosmetic services! If you are ready to learn more about Grinnell Street Dental, or if you are ready to make an appointment with one of our doctors, contact our Sheridan, WY, dental office today at (307) 672-7567.