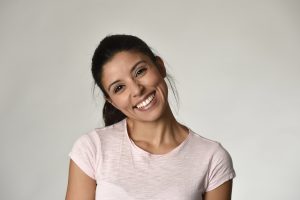 When patients come to our Sheridan, WY dental practice for cosmetic dental work, they can be understandably concerned about how much work it might take to address all of their interests. After all, if you have more than one issue that you would like to change about your smile, it seems likely you would want everything addressed with the least amount of effort possible. Many people who want to make considerable smile improvements are happy to hear that all of their results can be achieved through dental bonding work. During a dental bonding treatment, composite resin material is carefully applied to teeth in order to address concerns about their shape, size, or color.
Is There Something About Your Smile You Want To Change?
Dental bonding work is effective at correcting glaring problems, as well as for discreetly fixing minor – but distracting – issues. If you feel like one tooth stands out in your smile because it has a different color, because of its size, or because of dental damage, bonding work can make it fit in with its surroundings. This work can also be done to correct some issues with poor alignment. Depending on how many teeth you want to address, it is possible for this work to be done in as little as one appointment.
What Happens During A Dental Bonding Treatment?
During dental bonding work, your dentist uses composite resin – the same material used to make dental fillings – to cover up cosmetic issues. The material is applied to the surface of teeth, with care taken to correct whatever issue is making you unhappy with your smile. The material bonds with your enamel, so you can count on your correction to offer long-lasting improvements. Because no restorations are required during this cosmetic procedure, the change to your tooth structure is minimized.
Finding The Right Path To Your Best Smile
There are multiple treatment options available to individuals who want to do something about their smile flaws. If you want to leave the shape and size of teeth unchanged, but wish you could improve their color, you can arrange a teeth whitening treatment. If you want a cosmetic procedure that can offer even more durability than bonding work, you can have your smile improved with porcelain veneers, which are custom-made and bonded to the front of teeth. Before committing to any particular treatment, your dentist can check your oral health, to see if you have any problems that might call for dental crowns. Because we use CEREC technology, we can have incredibly lifelike crowns produced for our patients in the span of one appointment!
Talk To Grinnell Street Dental About Dental Bonding Work
At Grinnell Street Dental, you can look forward to great smile care! We offer dental bonding treatments that can help with the shape, size, color, and even alignment of your smile. If you want more information about Grinnell Street Dental, or if you would like to schedule an appointment with one of our doctors, contact our Sheridan, WY, dental office today at (307) 672-7567.