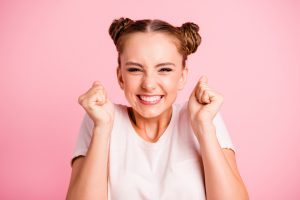 With the right dental service, you can do more than just address an active oral health issue. Your Sheridan, WY dental practice offers treatments that can make remarkable improvements to your smile, boosting your confidence by making desirable changes to the way you look. One treatment option we can offer is a smile adjustment with Invisalign aligners. These clear appliances can gradually straighten your teeth over time, leading to results you might expect from braces, though without requiring you to have these conspicuous metal appliances. In addition to helping you flash an improved smile, your Invisalign adjustment can help you lower your cavity risks, and correct a flawed bite alignment.
How Can Invisalign Change Your Smile?
Invisalign aligners help patients by correcting the gaps, overlaps, and other spacing issues that create trouble for smiles. After the appropriate measurements are taken, a series of custom aligners will be crafted – these appliances will fit over your teeth, with each one helping you bring your smile closer to its correct alignment. At the end of your procedure, you can be excited to see how your straighter, more uniform smile makes you look more attractive!
What Will Your Experience Adjusting To Invisalign Treatment Be Like?
Because they are made with clear plastic, and because you can simply remove them yourself when your aligners might be in your way, adjusting to Invisalign can be easy for patients. Once you slip them on, you can discover how hard it is for anyone to notice your aligners. This means you can feel at ease when you have them on in a professional environment, or in a social one. The use of a sequence of pre-set appliances offers another advantage over metal braces. While bracket-and-wire appliances have to be manually adjusted, no manual adjustments are needed during your treatment.
Porcelain Veneers May Work As An Effective Substitute For Invisalign Treatment
If you want to see smile improvements in a shorter time period, you can ask your dentist if your problems are treatable with porcelain veneers. Rather than wait for your appearance to improve through an adjustment, your alignment flaws can be fixed promptly with the placement of veneers on your teeth. Your dentist will work with you to craft veneers that are remarkably lifelike, and designed with the specific goal of hiding problems like gaps and overlaps, which hold you back from your best smile.
Make An Appointment To Discuss Invisalign Aligners At Grinnell Street Dental!
Grinnell Street Dental is proud to offer quality oral health and cosmetic services to patients in the Sheridan, WY area! If you have an interest in straightening your teeth, or in addressing any other cosmetic flaw, let us know! To learn more about Grinnell Street Dental, or to make an appointment with one of our doctors, contact our Sheridan, WY, dental office today at (307) 672-7567.