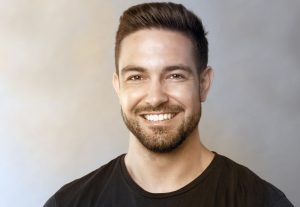 The sooner your dental work is completed, the sooner you can rest assured that your smile and dental function will be normal again. Many practices that provide restorative dental work offer their patients dental crowns that are made by third party labs, which can delay the completion of your oral health care. Waiting for your permanent restoration can be frustrating when you have to rely on a temporary crown, particularly if you have a crown that is a less than ideal fit. Fortunately, our Sheridan, WY dental practice has CEREC technology we can use to craft lifelike crowns that are ready for you in just a single appointment!
Using A CEREC Crown To Restore Your Tooth
CEREC dental crowns are attractive restorations that can imitate your natural tooth structure. The appearance of your crown can ensure that your smile will not be changed by your dental work, even if your restoration is in a visible location. CEREC technology also ensures that the crown you receive will be sized to fit your tooth without causing discomfort, so you will be able to bite, chew, and speak with confidence.
How Can I Tell If I Need A Dental Crown For My Tooth?
Dental crowns are not always needed when it comes to dental work. While crowns can be used to protect teeth that are affected by cavities, it is sometimes more appropriate to use a dental filling, which will preserve more of your tooth structure. If your problem is with a dental injury, your dentist may check to see if the tooth can be restored through cosmetic work. Instead of covering all of your tooth above the gum line, a custom porcelain veneer will only cover the front of a tooth. This option can work when your tooth's damage is only superficial, and there are no concerns about your bite function.
Why We Use Modern Dental Materials To Address Your Smile Needs
Dental work does not have to change your smile! At our practice, we appreciate the value of modern restorations that imitate the appearance of dental enamel. Because of this, you can undergo the work you need, and still flash a smile that appears natural and healthy.
Talk To Grinnell Street Dental About Receiving A Lifelike Crown!
At Grinnell Street Dental, people in and around the Sheridan, WY community are able to enjoy quality dental care! Our practice is committed to offering advanced dental work, and we can make sure that your treatment protects your oral health, while also preserving your smile. To learn more about Grinnell Street Dental, or to set up an appointment with one of our doctors, you can contact our Sheridan, WY, dental office today by calling (307) 672-7567.