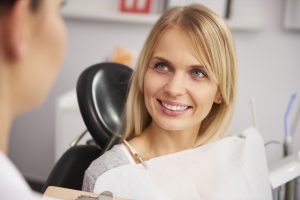 The idea of arranging every dental procedure you require can feel daunting if you have several flaws that affect your appearance and oral health. Unfortunately, individuals who go long periods of time between seeing their dentist can find themselves in need of multiple procedures to address every problem that now affects them. If you find yourself in this position, you should know that your Sheridan, WY dentist's office can provide you with the option of arranging a full-mouth rehabilitation. During this process, you and your dentist will work out a time line for dental services that you need. As you go through the treatments, you can be amazed at how much your smile is improving!
Too Much Time Away From Your Dentist's Office Can Lead To Multiple Oral Health Problems
The unpleasant truth is that when you ignore your need for regular dental care, several problems can start to affect your smile. In addition, you can allow a problem like TMJ dysfunction to intrude on your daily life, and create frequent episodes of discomfort. While it may be intimidating to hear about the current condition of your smile, that important first step can lead to the care you need to make truly significant improvements!
Dealing With Problems That Interfere With Your Oral Health
When it comes to rehabilitating your smile and oral health, the first area of concern can be with issues like tooth decay, or tooth loss, that cause serious problems. You may require dental implants, or dental crowns, to regain proper bite function. Crowns and fillings for cavity-affected teeth can also be needed.
One reason to look forward to care at our practice is that we use modern materials when treating oral health issues. Your fillings and crowns can actually lead to smile improvements, meaning you may need less cosmetic work than you think to transform the way you look!
Making Improvements To Your Smile
After all of your oral health issues are addressed, you may be thrilled with the way you look. However, if you think you might want to move forward with purely cosmetic work, you and your dentist can certainly work on matters in this area! With porcelain veneers, you can hide minor flaws that affect the shape or size of certain teeth. You can also target teeth stains with a professional whitening treatment, and make your smile brighter!
Talk To Grinnell Street Dental About The Problems Affecting Your Smile
Grinnell Street Dental is ready to help you take on the different problems that might be impacting your smile. If you have missed out on general dental care over time, and find yourself needing several treatments, you can find that the steps of a full-mouth rehabilitation are easier to take than you could have anticipated! To find out more about Grinnell Street Dental, or to schedule an appointment with one of our doctors, contact our Sheridan, WY, dental office today at (307) 672-7567.