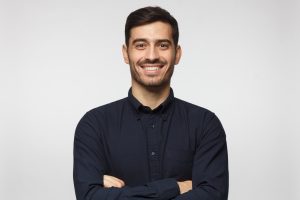 While dental discoloration is a problem that can affect many people, your particular issues with this matter can be understandably frustrating. If you continue to see stains build up even as you effectively fight tooth decay, it can be even more frustrating to feel as if there is no defense against the problem. Fortunately, your Sheridan, WY dentist's office does provide great results from professional whitening treatments. By using a professional treatment instead of an over the counter product, or a toothpaste that boasts an ability to fight stains, you can see significant improvements to the way you look. If you have other cosmetic concerns, or if your discoloration is caused by internal, rather than external, issues, you can also look into other treatment options at our practice.
Dental Discoloration Can Result From More Than Just Teeth Stains
Discoloration is frequently a concern for people, and the problems are often linked to stains left behind by foods, drinks, and tobacco products. While this may be a problem for many people, you may have an issue with internal factors that hurt the way you look. Problems that relate to fluorosis (a problem that occurs in childhood), side effects from certain medications, and physical trauma can all lead to discoloration.
Planning Your Cosmetic Treatment
A teeth whitening treatment can be done in our office, or you can pick up a whitening kit from us, take it home, and provide treatment on a schedule that best fits your current needs. Either option can lead to great improvements. Your dentist will make sure that you understand how to use your take-home kit, so that you see your intended results. During an in-office appointment, your teeth will be treated in a single treatment, leading to great improvements in a short span of time.
What Can You Do To Keep Up With Your Smile Improvements?
If you make improvements through teeth whitening, a bonding treatment, or the placement of porcelain veneers, you can see great improvements that raise your confidence levels, and make you excited to show off your smile. With all of these procedures, you should also think about how your daily routine can affect your past work. Limiting your intake of food products and beverages that can stain teeth will be important. You should also think about how your smile care regimen is helping you avoid problems. Combining daily care with regular dental exams can allow you to preserve your improvements, and see incredible value from cosmetic work!
Talk To Grinnell Street Dental About Dental Discoloration
Talk to Grinnell Street Dental if you are ready to learn how you can make incredible changes to your smile with the right cosmetic dental procedure! To learn more about us, or to schedule an appointment with one of our doctors, contact our Sheridan, WY, dental office today at (307) 672-7567.