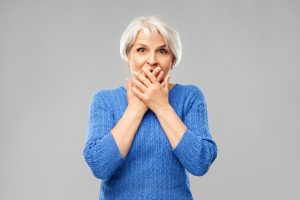 Is a problem with the way your smile looks really "just" a smile problem? The reason for your concern over the way you look could be focused on an issue that actually suggests the need for oral health treatment. If you think you might need dental care, or if you are just not sure whether this is necessary, set up an appointment with your Sheridan, WY dentist's office. During an evaluation, the reason for your smile concerns can be identified, and treatment can be arranged. In many cases, a single procedure is all that is required for someone to make a big change to the way they look, but your dentist can help you navigate a full-mouth reconstruction if your problems call for it.
Schedule A Consultation To Learn Your Smile Treatment Options
Simply put, the best way to determine what needs to change about your smile is to set up an appointment with your dentist. After a professional evaluation, you can learn if something like tooth decay or dental damage needs to be addressed, or if your improvements can solely come from cosmetic dental work.
Addressing Oral Health Issues That Affect Your Appearance And Well-Being
If you have problems that affect your dental function, or your oral health, the right treatment can be important. Your dentist can improve your appearance, your dental health, and your quality of life with the right restorative treatment. If you have issues with damaged, weak, or decaying teeth, dental crowns can be needed. For an incomplete smile, dental implant-held restorations can make a big difference in your ability to bite and chew, and in how you look!
Taking On Cosmetic Problems, And Showing Off Big Smile Improvements
You may have a healthy smile that just happens to be affected by certain cosmetic concerns. To help with this, your dentist can recommend different treatment options. By providing you with porcelain veneers, your dentist can cover up dental damage, blemishes, and even some issues with poor dental alignment! You can also look into a bonding treatment. As with the placement of veneers, this can help with many different esthetic troubles, but it will not involve the placement of a permanent cosmetic restoration.
Grinnell Street Dental Can Help You Tackle Frustrating Smile Issues
Grinnell Street Dental is ready to help you take on frustrating issues that are currently making you unhappy with your smile! Our practice can help you by determining the reason for your smile troubles, and recommending the right treatment – or treatments – to give you the changes you desire! If you have questions about possible cosmetic treatment, if you want to address an oral health issue, or if you simply want to keep up with your smile's health, let us know! To find out more about Grinnell Street Dental, or to make an appointment with one of our doctors, contact our Sheridan, WY, dental office today at (307) 672-7567.