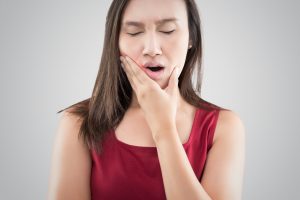 Dental injuries are unpleasant – they have the potential to cause severe pain, and they can drastically alter your smile. Our Sheridan, WY dental practice is prepared to help you deal with an injury by treating your tooth, and providing a reliable restoration. Because we offer CEREC dental crowns, we can actually have your work completed in less time, so you have your regular smile back sooner! Because they match the look of tooth enamel, these restorations offer cosmetic benefits, as well as restorative benefits. In addition to helping restore an injured tooth, we can talk to you about replacing a tooth lost to injury, or dealing with multiple damaged teeth.
Why You Should Take A Dental Injury Seriously
A dental injury may have a harmful effect on your smile, depending on the tooth that has been injured. It should be noted that even if your injury is hard to see, you should take the matter seriously. You might have a problem with your oral health because your damage exposes you to an infection, or causes harm to the tooth's inner chamber. That can lead to persistent pain, and complications that could cost you that tooth!
Dealing With Damage That Hurts Your Smile
Our practice is prepared to restore your smile with CEREC dental crowns, which can be ready in as little as one appointment. We use technology located in our office to move through every step of the crown creation process, from taking measurements of your tooth, to designing the crown, to producing it with an on-site milling machine.
If your injury is not serious enough to make a crown necessary, we can also offer cosmetic dental work. Instead of completely covering your tooth with a crown, your dentist can restore its damaged appearance with a veneer, which will only cover its front. A tooth bonding treatment can cover up chips and cracks without the use of a restoration at all.
Treating An Injury That Causes Tooth Loss
Sometimes, an advanced injury will do more than just chip or crack a single tooth. You may need to plan work to replace missing teeth because of an injury! With dental implant support, you can find that your restoration is stable enough to feel comfortable, and useful when you bite and chew. We can make sure that the restoration on your implant matches the look of your teeth, so your smile still looks great!
Talk To Grinnell Street Dental If You Need Treatment For A Tooth Injury!
Grinnell Street Dental is proud to offer quality care for individuals in need of treatment for a dental injury! Because we use modern technology to produce single-visit crowns, we are often able to help people with injuries fully restore their smile in as little as one appointment! If you wish to find out more about Grinnell Street Dental, or to schedule an appointment with one of our doctors, contact our Sheridan, WY, dental office today at (307) 672-7567.