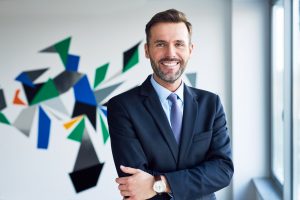 While our Sheridan, WY dental practice is prepared to take on major smile work for patients who have many issues that affect them, we are also ready to take on targeted issues. If you have a single glaring flaw, or minor issues with the shape or size of teeth that interfere with the way you look, precise treatment can help. For many people, a dental bonding treatment can be particularly well-suited to changing the way they look. When bonding work is performed, there is no need for a person to have a custom restoration put in place, which means there is less work needed on their tooth structure. This single treatment can make many changes to the way teeth look.
What Does A Dental Bonding Treatment Involve?
Instead of using a custom restoration to make changes to your appearance, a dental bonding treatment relies on a careful application of composite resin to make the improvements you desire. That means instead of modifying your dental material to make room for a dental crown, or a porcelain veneer, your dentist will instead cover flaws with the resin. Once applied, this substance is durable enough to provide changes that last for many years.
Custom Cosmetic Work Can Make Precise Changes To The Way You Look
When modern cosmetic work is performed, impressive changes can be made to the way you look. With a bonding treatment, you can cover up problems with dental discoloration, hide minor chips and cracks, and even hide some alignment flaws. You can be impressed with how a single procedure can make your smile look more uniform, and more attractive. You can also be impressed with how little time it takes you to see results – your bonding work can be finished in as little as one visit!
Arranging Restorative And Cosmetic Work
If you need more than just dental bonding work to enjoy your best smile, your dentist is ready to help you. If you have dental damage that causes problems for your biting and chewing, or if oral health issues are the reason for your smile troubles, our practice can see to it that you enjoy the appropriate care you require. Because we offer lifelike dental crowns, it is possible to see cosmetic improvements while also improving the condition of your smile.
Talk To Grinnell Street Dental About Changing Your Smile With Dental Bonding Work
Grinnell Street Dental in Sheridan, WY is prepared to help patients enjoy fantastic oral health care, and we are ready to take on your cosmetic issues. If you have questions about any services that we provide, we are excited to answer them. To learn more about Grinnell Street Dental, or to schedule an appointment with us, contact our Sheridan, WY, dental office today at (307) 672-7567.