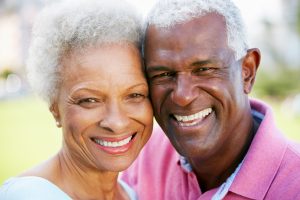 Tooth loss can quickly prove to be a vexing problem for a person. The issues can start with the way the problem affects your smile. After all, the presence of a gap among your teeth can make you look older, and seem less healthy. You can also experience annoyance at how missing teeth interfere with your dental function. Unfortunately, as time passes, your incomplete smile can lead to a greater risk for TMJ dysfunction, a reduction in the mass in your jawbone, and the loss of even more teeth! If you are ready to show off a better smile, enjoy better dental function, and make a significant improvement to your oral health, talk to your Sheridan, WY dentist's office about restoring missing teeth.
The Effects Of Tooth Loss On Your Life
Your daily life can be negatively affected by an incomplete smile. To move your jaw properly when biting and chewing, you need to be able to count on all of your teeth being present, and useful. Having a single missing tooth can change your jaw motions in a way that taxes the joints. This buildup of stress can lead to chronic pain and limited motion. You can also feel the effect of tooth loss every time you feel embarrassed at the idea of showing off your missing teeth in your smile.
Having A Dental Bridge Put In Place
A dental bridge allows you to restore your full smile with a permanent restoration, while avoiding a need for oral surgery. Bridges are kept in position thanks to a pair of dental crowns. The crowns hold your pontic – the replacement tooth – stable. This provides a degree of support you can rely on, meaning your dental function can be improved. You can also be happy to see how lifelike a dental bridge can appear once placed, meaning you can enjoy a boost in your confidence.
Receiving Dental Implants To Keep Your Restoration Secure
Dental implants offer advanced support, and can help to offset the many problems your tooth loss creates. One of the benefits of an implant is the way it can stimulate your jawbone – that stimulation helps you sustain it over time, so jawbone depletion does not become a concern. You can also have better support for neighboring teeth, as your implant helps to hold neighboring teeth roots in their proper places.
Talk To Grinnell Street Dental About Restoring Your Smile
If you are ready to see your complete smile restored, Grinnell Street Dental can help! Our practice proudly makes quality restorations available to patients in and around Sheridan, WY. We can use a dental bridge to permanently close a gap in your smile, or talk to you about arranging the placement and restoration of a dental implant. To find out more, contact our Sheridan, WY, dental office today at (307) 672-7567.