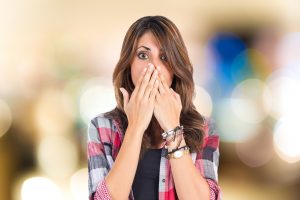 When you do a good job keeping up with regular dental visits, you can be less likely to have multiple problems that call for professional care. When you do what you feel is good work protecting your smile with regular brushing and flossing, but fail to attend checkups, you can be caught off guard when you start to feel the effects of advanced decay. A trip to the dentist's office can then reveal that you have multiple issues that need to be addressed. Fortunately, your Sheridan, WY dentist's office is prepared to help you in a situation like this. For people who need to work out a plan for several issues, a full-mouth rehabilitation can be undertaken. By the end of this process, you can enjoy a healthy, attractive smile!
Multiple Cavities Can Form If You Are Not Receiving Regular Dental Care
If you are not keeping up with regular dental exams, you may be unaware when a cavity forms. While that cavity can eventually announce itself with persistent pain, or by causing dental sensitivity, you can be clueless about the problem until it reaches a more advanced stage. During this time, you can also have a problem with other cavities forming. This is why regular exams are important, even when you feel that you are doing what you need to in order to protect your smile on your own. Without professional feedback, you can be unaware of what is really happening with your oral health!
Making Sure Every Cavity Is Properly Treated
During a full-mouth rehabilitation, your dentist will help you by taking care of every issue that threatens your smile. The process can start with you having the most serious cavities treated first. In the most severe cases, tooth decay can call for tooth extraction, but this is only done when no other option is available. If this is called for, your dentist can recommend a replacement held by a dental implant to restore your smile and dental function. Serious cavities are often treatable with dental crowns, which offer enough protection to allow you to bite and chew without concerns. When decay is identified in its early stages, the matter can be dealt with through placement of a modern, tooth-colored dental filling.
The Right Restorations Offer Lasting Protection For Your Smile
Restorations that are placed by your dentist can do more than just protect you from future infections. Fillings and crowns help you bite and chew with confidence, as you will have important structural support. Fillings cover an area directly affected by a cavity, while a crown is used to surround a tooth when a filling does not offer enough support. Both are able to mimic your natural tooth structure.
Grinnell Street Dental Can Address All Of Your Cavity Concerns
 Grinnell Street Dental is ready to help you take on problems with tooth decay, even when several teeth call for treatment. If you have questions, or if you think you may need professional dental care, contact our Sheridan, WY, dental office today at (307) 672-7567.