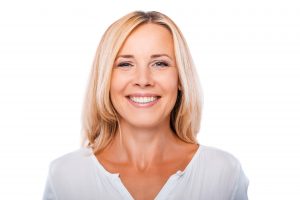 Sometimes, a person's need for restorative dental work begins and ends with the placement of a dental filling on a particular tooth. Individuals who keep up with regular dental checkups can have an easier time controlling their oral health issues, because they are receiving semiannual feedback about the condition of their smile. If you are NOT someone who keeps up with routine dental appointments, you may show up at the dentist's office with one problem, only to learn that several issues currently affect your oral health. In this situation, your Sheridan, WY dentist's office is ready to help you by planning a full-mouth rehabilitation, where all of your smile needs are outlined, and the appropriate treatments can be scheduled.
A Long Break From Routine Dental Care Can Allow Several Problems To Form
Falling out of the practice of regular dental checkups can leave you vulnerable to the accumulation of multiple cavities. As tooth decay starts to form, the damage to your enamel may not cause obvious symptoms. Because of this, you can feel fine until the point decay progresses, and leads to an infection within your tooth. An individual with this problem can have a hard time ignoring the increase in the sensitivity of their tooth, and they can feel persistent discomfort. It is also possible that your oral health issues include more than just cavities – your dentist may identify a problem with TMJ dysfunction, which causes a person to experience headaches, facial pain, and other discomforts.
Taking Care Of The Most Serious Issues First
In the event you have multiple cavities, your dentist will base your treatment plan around dealing with the most significant cavities first. You may need work done to restore a tooth with an internal infection, which will require support from a dental crown. After more serious cavities are managed, your dentist can plan treatment for smaller cavities.
How Will Your Smile Look At The End Of Your Procedure?
Modern dental crowns and fillings are able to match the look of your surrounding tooth structure, so they allow you to maintain your current appearance. This means that at the end of your full-mouth rehabilitation, you can feel confident in your smile. With that said, other issues like discoloration and dental wear and tear may have affected how you feel about your appearance. You can discuss further plans with your dentist that include a bonding treatment, or the placement of porcelain veneers, to further improve the way you look.
Talk To Grinnell Street Dental About Scheduling Restorative Work
Grinnell Street Dental is ready to help you fully address the problems with your smile over the course of a full-mouth rehabilitation. Our practice is prepared to offer modern restorations, and support for problems with dental discomfort. To find out more about Grinnell Street Dental, or to set up an appointment with one of our doctors, contact our Sheridan, WY, dental office today at (307) 672-7567.