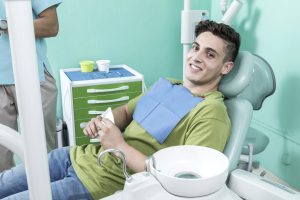 Finding out about a single cavity can lead to some frustration, but it can be downright worrying to learn that you have several teeth that are affected by decay. Unfortunately, this is a problem people experience when they put off dental appointments until something seems wrong. What you should know is that if you need to plan treatments for several teeth, your Sheridan, WY dentist's office is ready to help. After examining your smile closely, work can be arranged to place dental crowns and dental fillings, as appropriate, to address every cavity you have. This can be part of a larger effort to rehabilitate your oral health, and correct every dental problem affecting you.
A Cavity Can Affect Your Tooth, Even If You Are Unaware Of A Problem
You may be alarmed at the news that you have multiple teeth in need of treatment, especially if you arrive at the dentist's office concerned about one tooth in particular. What you should be aware of is that cavities can have little impact on your daily life when they first form. As they grow worse over time, they can start to cause discomfort. This can be a warning that the decay you are experiencing is becoming serious enough to attack the interior of your tooth, which can lead to a painful infection of your tooth. While this is happening, you can also experience problems with new cavities forming on other teeth.
Planning Multiple Restorative Procedures
The goals of a full-mouth rehabilitation should focus on the most urgent dental problems first. By targeting those teeth in need of more support, your dentist can stop advanced cavities before they cause tooth loss. After that work is completed, you and your dentist can make arrangements to have newer cavities treated. At the end of all planned treatments, you should be confident in the state of your oral health. Because modern fillings and crowns are able to look like natural teeth, you can also feel confident in your appearance!
Taking Care Of Other Problems That Might Be Affecting Your Oral Health
Have you already suffered tooth loss because of poor oral health? Are you having regular headaches, and finding it difficult to move your jaw? In addition to cavity treatments, your overall plan to restore your smile can include prosthetic dental work, as well as work to address TMJ dysfunction, which can interfere with your jaw movement and overall quality of life.
Talk To Grinnell Street Dental About Scheduling Cavity Treatments
When you schedule cavity treatments at Grinnell Street Dental, you can look forward to having attractive and durable restorations to protect teeth that have been affected by decay. To schedule an appointment with one of our doctors, contact our Sheridan, WY, dental office today at (307) 672-7567.