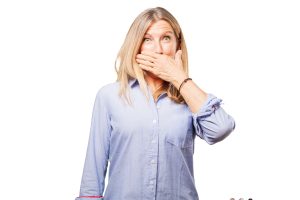 The dental problems that affect your smile can do more than just put individual teeth in jeopardy. If you have untreated issues with tooth decay, dental damage, or tooth loss, you can find it harder to bite and chew, which can put limits on your diet. When those problems significantly restrict what you can enjoy, it can become difficult for you to enjoy healthy foods, which can make it harder overall to manage your health. It can also become difficult for you to enjoy some of your favorite meals and snacks! Your Sheridan, WY dentist can help you deal with problems that are affecting your oral health and dental function. If you have troubles with several teeth, a full-mouth rehabilitation can be planned.
Different Problems That Can Make Biting And Chewing More Difficult
Teeth that are injured, or affected by cavities, can become sensitive to hot and cold temperature changes, or they can cause discomfort when pressure is placed. As a result, you can be forced to work around these teeth when you bite and chew, or you can find yourself choosing softer foods to avoid problems.
While problems with biting and chewing can often be connected to problems with individual teeth, it is also possible for TMJ dysfunction to limit your diet, as it can make the movement of your jaw difficult.
Making Sure Weakened Or Damaged Teeth Are Restored
Unhealthy teeth may need to be secured with custom restorations to provide you with real biting and chewing support. Your dentist can talk to you about dental crowns, which can be placed over any teeth that are too damaged, or too affected by decay, for support from a dental filling to offer enough for them. Crowns made with CEREC technology can be ready in as little as one appointment, so your wait for dental care can be reduced!
Improving Your Appearance And Dental Function With Prosthetic Dental Work
If you are trying to work around tooth loss, you should know that a modern prosthetic dental procedure can have cosmetic and functional advantages. Dental implants provide the kind of support that can make you more confident when you place pressure on your restorations. These implants also help stabilize neighboring teeth, and they support the health of your jawbone.
Grinnell Street Dental Can Return Your Smile To Good Health
Grinnell Street Dental is prepared to return your unhealthy smile to good condition! Our practice is ready to help you restore damaged or decaying teeth, and we can even provide you with a modern approach to prosthetic dental care! To learn more about Grinnell Street Dental, or to schedule an appointment at our practice, contact our Sheridan, WY, dental office today at (307) 672-7567.