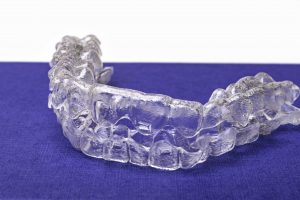 For people who worry about what kind of experience they might have with metal braces, the prospect of orthodontic work can be less than appealing. While conventional braces are useful at correcting many different issues with dental alignment, they may not feel like the right solution for many people who want to even out teeth that are poorly spaced. Your Sheridan, WY dentist's office can talk to you about improving your smile alignment with Invisalign. Invisalign aligners are easy to remove, and difficult to see when you wear them. Because of these attributes, this approach to orthodontic work can be particularly appealing to people who are wary of traditional braces.
Invisalign Can Provide A Smile-Friendly Approach To Orthodontic Work
Invisalign aligners allow you to straighten your teeth without wearing a conspicuous appliance that draws attention to itself. Unlike metal braces, which have an obvious effect on how you look, Invisalign aligners are designed to be difficult to observe. Their clear design allows you to wear your appliance with confidence in social settings, and in professional environments.
Following Your Invisalign Treatment With Additional Work To Improve Your Smile
For many people, Invisalign treatment can make all the changes they hope to see when it comes to their smile. What you should know is that if you want to make additional improvements, your dentist is ready to offer more care through cosmetic dental work. You can make your smile brighter after straightening your teeth when you have a whitening procedure performed. You can also follow your orthodontic adjustment with the placement of porcelain veneers if your want your teeth to look younger, healthier, and brighter. There are cases where a person can even address alignment problems through veneers alone. Depending on the severity of gaps and overlaps, veneers can make your teeth appear strighter.
Take Advantage Of The Modern Services Available At Your Dentist's Office
Are you missing out on exciting oral health care opportunities? You may not realize what modern dental procedures can really do for you. For instance, your dentist can actually use lasers to effectively treat cold sores, and help you recover from them in less time. You can also turn to your dentist for treatment to address problems with TMJ dysfunction – addressing this issue can lead to positive developments, like a reduction in headaches.
Talk To Grinnell Street Dental About Invisalign Treatment
At Grinnell Street Dental, you can look forward to receiving expert oral health care! Our practice can work with you on problems that affect your oral health, and help you maintain the quality of your smile. We are also prepared to help you deal with problems like poor dental alignment, and other issues you might have. To learn more about Grinnell Street Dental, or to arrange an appointment with one of our doctors, contact our Sheridan, WY, dental office today at (307) 672-7567.