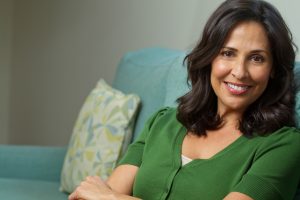 If you keep looking at your smile and wishing you saw something different, you may be ready to discuss changes through cosmetic dental work. Your Sheridan, WY dentist can make changes by making your teeth whiter. In fact, you can count a professional teeth whitening treatment to make a degree of improvements that over the counter products are not able to offer. You also have the option of using porcelain veneers to hide flaws that have made you unhappy with the shape or size of teeth. In addition to discussing cosmetic work, your dentist can review your options for restorative care, if necessary.
Interested In Making Your Teeth Brighter? Discuss A Professional Whitening Treatment
A professional whitening treatment uses potent whitening agents to make a degree of changes that can exceed the changes you might see with store bought whiteners. You can arrange to see your dentist for a treatment at the office, which can result in a single-visit improvement. This can give you teeth that are brighter by eight to ten shades in time for an important event. If you are worried that it will be hard to fit time for an in-office visit in your already busy schedule, you can take home a whitening kit that can deliver professional results.
Using Porcelain Veneers To Cover Up Many Different Cosmetic Flaws
Porcelain veneers can improve teeth that look damaged, have the wrong shape, or even appear to be the wrong size. Your dentist will first work with you to measure your teeth, and prepare you for a successful placement of your veneers. Once these cosmetic restorations are ready, they are permanently bonded to teeth to hide flaws. You can count on your veneers to maintain their look and shape for many years, so that they continue to provide the results you want.
Improving Your Oral Health Can Give You More Confidence In Your Smile
Your dentist can check on the condition of your smile before starting cosmetic work, to make sure you have no oral health issues that need to be treated. In some cases, patients who show up in search of cosmetic improvements can see those changes happen thanks to restorative work. Our single-visit dental crowns can provide important smile improvements while also protecting teeth that are vulnerable.
Grinnell Street Dental Can Offer The Right Solution To Your Smile Needs
You can look to Grinnell Street Dental to help you make dramatic improvements to your smile. Our practice is ready to offer cosmetic treatment to help your teeth look better, and we can take on problems with your oral health that affect the way you look as well. To learn more about Grinnell Street Dental, or to make an appointment with a doctor at our practice, contact our Sheridan, WY, dental office today at (307) 672-7567.