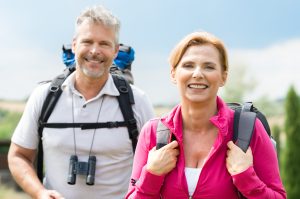 Straightening your teeth is important at any age. Many people mistakenly believe that crooked teeth only affects the way that your smile looks, but the fact is, crooked teeth have negative effects on your smile's health. Straightening your smile can lower the risk of these oral health problems, while also restoring your confidence in your smile's appearance. If you have crooked or misaligned teeth that bother you, your dentist in Sheridan, WY, may be able to help you address it. Invisalign treatment can be a way for adults to straighten their smile without having to wear clunky metal braces that may make them feel even more insecure about their appearance. 
More Than Looks
As stated above, straightening your teeth can have benefits to your smile's health. Straighter teeth are actually easier to clean because when teeth are crooked, the overlapping or crookedness can create nooks and crannies that are homes to harmful bacteria. Missing this bacteria repeatedly during your hygiene routine can lead to tooth decay and gum disease. A correctly aligned bite is easier to clean and it can also help to reduce your risk of developing TMJ disorder. TMJ, which stands for temporomandibular joints, are the hinge joints that allow your jaw to move up and down, side to side, and back and forth. Misaligned teeth can cause your TMJ to become overworked, which can lead to TMJ disorder. This disorder can involve chronic pain, teeth-grinding, headaches, lockjaw, and jaw clicking and popping.
Discreet Treatment
Cosmetic orthodontic treatment like Invisalign can be a way to straighten your smile without everyone knowing that you are doing so. The clear, acrylic aligners of Invisalign are removable, which means that you can and should take them out when you need to brush or floss your teeth, eat, or drink. Having the ability to remove your treatment gives you full autonomy over your smile.
Straightening your teeth can help your smile
Straighter teeth have benefits beyond appearance. To schedule a consultation, call Grinnell Street Dental in Sheridan, WY, at (307) 672-7567. Along with residents of Sheridan, we also proudly serve the residents of Gillette, Billings, Miles City, and all surrounding communities.