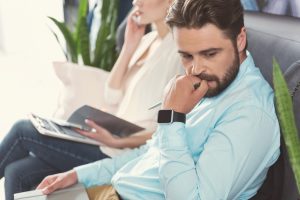 Most dental procedures are not particularly painful or scary, but that doesn't stop many people from being afraid of going to the dentist. Even just the thought of making an appointment with a dentist can make many people feel stressed. Dental anxiety, nervousness, or fear can make people avoid important visits to their dentist. People with an intense dental phobia (known as odontophobia) can make them put off routine dental care for years and even decades. Avoiding routine visits and cleanings can increase the risk of tooth decay, gum disease, and severe problems that could have been avoided. If you have dental anxiety, we have some ways to help you manage it. 
Pinpoint the Cause
The causes of dental fear can vary from person to person. Ironically, some people are afraid that the dentist will judge them for not having had a dental appointment in a long time. Some people fear pain in general. There are some people that are embarassed of the state of their oral health or have had a bad experience in the past. The list for reasons for fear and anxiety is endless. However, if you can pinpoint your own reason for your nervousness, you may be able to better calm yourself.
Talk It Out
Your dental team wants you to feel comfortable. They can better help you if you tell them about your nerves and anxiety. Even if you cannot figure out the cause of your anxiety, just talking it out can make you feel better. 
Distract Your Thoughts
Anxiety can sometimes be kept at bay by focusing on your breathing or concentrating something very specific. For example, you can count your toes to keep your mind away from stressful thoughts. Try imagining yourself at your favorite vacation spot or think of a happy memory. Sometimes an actual distraction can be helpful, too. Music in headphones, a stress ball, or even a fidget spinner can all help to distract you during a dental visit. 
Do you get nervous before going to the dentist?
We want to make sure your visit is comfortable. To schedule a consultation by calling Grinnell Street Dental in Sheridan, WY, today at 307-672-7567. We also proudly serve patients of all ages who live in Gillette, Billings, Miles City, and all surrounding communities.