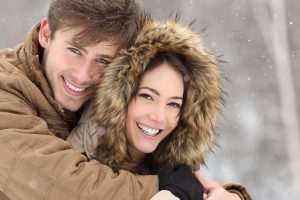 Minor flaws in your smile are not flaws if they do not bother you and they do not cause problems with your health. However, if you find yourself fixated on a minor issue in your smile, it is a flaw. Minor cosmetic flaws in your smile can be fixed with cosmetic bonding. Cosmetic dental bonding is a minimally invasive cosmetic procedure that can address issues like chips, cracks, stains, unevenness, and more. When do you know when bonding is the best cosmetic option?
When To Choose Bonding
Cosmetic bonding can an excellent option when just one or a few teeth have issues. When your whole smile needs to be addressed, porcelain veneers may be a better option. While veneers may require more preparation of the tooth, bonding requires very little alteration to your natural tooth. The surface of the tooth may be lightly etched, but the integrity of the tooth will likely stay intact. Bonding typically takes less time and can be more cost-effective than other cosmetic options. Your dentist can sculpt the bonding material to match your desired results to get you a smile that looks natural. Minor flaws can be custom-repaired through bonding.
What To Expect
The composite resin material used in bonding is the same that is used in tooth-colored fillings. The biocompatible material is used to repair, shape, or sculpt teeth. Bonding can be used to repair a chip or a crack. Cosmetic bonding can also be used to color-correct teeth with intrinsic stains or to fill in small gaps in between teeth. The bonding material is applied directly to the surface of your tooth where your dentist will sculpt it. Once the tooth is the desired size and shape, the resin will be hardened. Once hardened, it will be polished to give a natural, finished look to the tooth. Like with tooth-colored fillings, the resin is permanent, durable, and tooth-like.
Do you have issues to be addressed by cosmetic bonding?
Cosmetic bonding can address minor flaws in your smile. To schedule a consultation, call Grinnell Street Dental at (307) 672-7567. Located in Sheridan, WY, we also proudly serve the residents of Gillette, Billings, Miles City, and all surrounding communities.