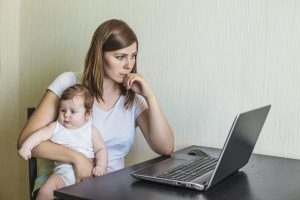 A dental crown is permanent protection for a vulnerable tooth. A crown restores your tooth's ability to bite and chew. It can restore the appearance of your smile, and depending on the location, may restore your ability to speak clearly. A crown offers protection to teeth that have been severely damaged from decay or injury. If a vulnerable tooth is left exposed without a crown, it is left susceptible to further decay or damage. Ultimately, a vulnerable tooth left without a crown is left vulnerable to extraction. Rather than leaving it up for loss, a crown can protect it. Can you get a crown in one visit?
CEREC Technology
The short answer to the question is yes, you can get a crown in a single visit with CEREC technology. CEREC stands for Chairside Economical Restoration of Esthetic Ceramics. Traditionally, crowns would be created by off-site labs leaving the dentist and patient to wait for one to two weeks for the permanent crown. With CEREC, the custom crown is created in your dentist's office. First, your dentist will take a 3D scan of your tooth and mouth. The scan will take precise measurements to send to a computer, which will use computer-aided drafting and precision manufacturing to create your custom crown. This creation can usually be done in less than one hour. Once the crown is created, your dentist will fit it to your tooth and permanently adhere it. A crown in one visit will eliminate the need for a temporary crown, which may leave your tooth vulnerable to damage.
When Is A Tooth Vulnerable
Cracked or broken teeth are open to attack from bacteria and infection. A crown can cover the entry for bacteria preventing problems. Cracked and broken teeth are usually too weak to bite or chew, so a crown can give them back their strength. Teeth that are treated with root canal therapy often have damaged enamel due to tooth decay. A crown will restore the tooth.
A crown can be done in a single visit
Crowns done in one visit can offer immediate protection. To schedule a consultation, call Grinnell Street Dental at (307) 672-7567. Located in Sheridan, WY, we also proudly serve the residents of Gillette, Billings, Miles City, and all surrounding communities.