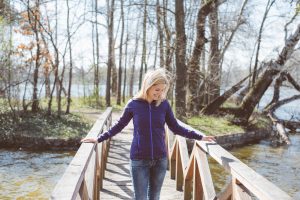 If you are missing even just one tooth, replacement is important.  Missing teeth may cause bone loss in your jaw, increase your risk of losing more teeth, and cause your other teeth to shift placement. Replacing your tooth or multiple teeth can help to prevent some of these potential risks. When considering the options available to replace a tooth or multiple teeth, when do you know which option is the right option? If you have multiple missing teeth, bridgework may be the best replacement option for your smile. A bridge can bridge the gap across one to three missing teeth in a row. 
Missing One or More Teeth
A dental bridge is very similar to an architectural bridge that you drive or walk over. A dental bridge is like that kind of bridge in both form and function. A dental bridge is a row of one or more replacement teeth, which are known as pontics, anchored by a crown on each of the healthy teeth on either side of the gap, referred to as the abutment teeth. In some cases, these crowns will rest upon dental implants rather than healthy natural teeth. Bridgework is an option when the missing teeth are adjacent to each other. If there are more than three missing teeth or if the teeth are not adjacent to each other, your dentist may recommend partial or full dentures as a more suitable replacement option.
Restoring Function And Appearance
Bridges are usually made of materials like metals, zirconia, porcelain, or a combination. These materials can replicate the natural substance of the tooth in both appearance and durability. A bridge can restore your ability to bite and chew, as well as restoring the full appearance of your smile.
Is bridgework right for your smile?
A dental bridge can replace one or more of your missing teeth. To schedule a consultation, call Grinnell Street Dental at (307) 672-7567. Located in Sheridan, WY, we also proudly serve the residents of Gillette, Billings, Miles City, and all surrounding communities.