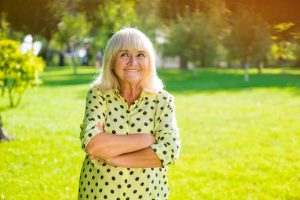 Do you find yourself a bit shy when it comes to smiling? Do you dread taking pictures because you worry about that small chip on your front tooth? Do your teeth make you feel too insecure to smile confidently? Your smile should aid in your confidence not take away from it. Cosmetic dentistry may be the key to restoring your smile back to something that you can feel proud of. Some people find that cosmetic dentistry may not be worth it if they only have one or two teeth with small issues. But if even just one flawed tooth makes your think twice about grinning, it's worth adjusting. Cosmetic dental bonding is one of the least invasive cosmetic options you could choose.
What Is Cosmetic Bonding?
The material used in bonding is the same that is used for tooth-colored fillings. Rather than fill in a repaired cavity, the composite resin biocompatible material is used to repair, shape, or sculpt teeth. Cosmetic bonding can also be used to color-correct or to fill in small gaps in between teeth. The bonding material is applied directly to the tooth. It is then shaped, hardened, and polished to look natural with the rest of your smile.
Reasons To Choose Bonding
Bonding is an excellent option when just one or a few teeth need repairs. When many more teeth have issues, porcelain veneers may be a better option. Veneers tend to require more preparation of the tooth, while bonding requires very little prep. For bonding, the surface of the tooth may be lightly etched, but the integrity of the tooth will stay intact. Bonding is usually less time-invasive and more cost-effective than other cosmetic options, if that is a consideration. Bonding can be expertly sculpted to match your desired effects and the rest of the smile leading to very natural-looking results. A perfect smile does not mean that it looks like everyone else's; a perfect smile is the one that makes you feel confident.
Could cosmetic dental bonding work for your smile?
Dental bonding could help get your dream smile. To schedule a consultation, call Grinnell Street Dental at (307) 672-7567. Located in Sheridan, WY, we also proudly serve the residents of Gillette, Billings, Miles City, and all surrounding communities.