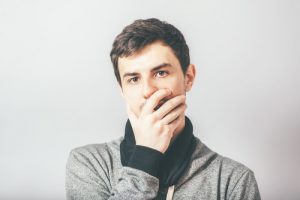 Have you been living with a less than optimal smile your whole life? Does restoring your oral health require more than just a crown or filling can accomplish? If your mouth has suffered extensive damage and needs a complete overhaul, your dentist can provide you with full-mouth rehabilitation. Your dentist can totally rehabilitate your smile; repairing and improving your overall oral health, including your teeth, gums, bite, jawbone, jaw joints, and muscles. How does your dentist accomplish this amazing feat?
We Can Rebuild Him…
Your dentist fully rehabilitates your smile by using computer technology and an artistic eye. These tools help your dentist create a personalized plan of attack that will be the most effective to address your oral health issues. Depending on your dentist's findings, your dentist can inform you on the amount of time and procedures required to repair your entire mouth.
When your dentist is explaining your situation and treatment options to you, be sure to speak up and ask questions. This will help ensure that you are receiving the best treatment possible. Your dentist wants to make sure that your look and feel your best after your rehabilitation.
The benefits of receiving full-mouth rehabilitation include:
Recurring headaches will go away
Reduced tooth sensitivity
Renewed confidence in your smile's appearance
Soreness of jaw muscles will be significantly reduced
Better dental and overall health
You no longer have to live with the pain and embarrassment associated with an extensively damaged smile. Schedule an appointment with your dentist today and ask about full-mouth rehabilitation.
Enjoy Your Smile Again
Our staff can provide you with the restorative dentistry options you need to have a healthy and appealing smile. Contact us at our local Sheridan, WY office at 307-429-2707.