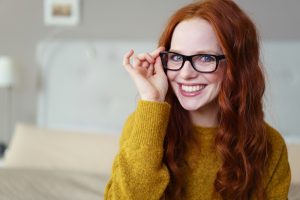 You lead a super busy life filled with family, friends, and fun. You don't want your crooked teeth to keep you from smiling as big and brightly as you can. Besides that, you don't want malocclusion to disrupt the quality of your bite and do further damage to your teeth over time. Braces seem like they're the only option, but big, clunky metal brackets are the last thing you want to deal with. Thankfully, your dentist can offer you a solution to straighten your crooked teeth without metal.
A Nearly Invisible Solution
If you want to straighten your teeth without the hassle or eye sore of bulky metal brackets and wires, Invisalign clear braces are an option for you to consider. The Invisalign process begins when your dentist takes photos of your entire mouth. Your dentist then uploads these photos into a 3-D imaging program, which allows your dentist to design a treatment plan that works best for you. This data is then sent to an Invisalign-certified lab where a technician uses the data to create a complete set of aligners for your teeth.
Using a series of clear, custom designed trays, Invisalign aligners apply a gentle amount of pressure on your teeth, causing them to gradually shift into a straighter position. These aligners are removable, which means you can take them off at your convenience to eat, brush your teeth, or for a public gathering you're attending. Your teeth should be completely straightened within 12 to 18 months, similar to or even shorter than the time frame required for metal braces.
We Can Help Give You A Straighter Smile
Don't live with those crooked teeth any longer.  Contact us at our local Sheridan, WY office at 307-672-7567.