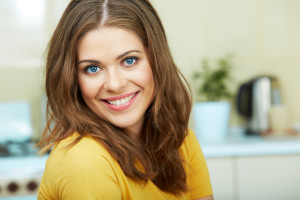 Our teeth are extremely vital to our everyday life. They chew up our food up so our bodies can more easily swallow and digest it, they help us enunciate words, support our faces structures, and when they look good, we look good. We want to make sure we protect our smile and take care of it when it's been infected or damaged. When a tooth has been fractured or is beginning to decay, your dentist can use dental crowns to restore your smile.
Why Dental Crowns Are Great
They're faster than ever. Utilizing CEREC (Chairside Economical Restoration of Esthetic Ceramics) one-visit crowns, your dentist can treat any decay, take a 3-D scan of your tooth, prepare your crown, and cement the CEREC one-visit crown on to the damaged tooth all within the same trip. This saves you from the added time and inconvenience of another appointment.
They give your tooth strength. A cavity or crack can leave the structure of your tooth vulnerable, allowing it to take even further damage from the pressure of your bite. A crown can reinforce and strengthen your tooth, keeping it from sustaining more damage and providing you with a better functioning and healthier bite.
They look natural. Dental crowns are formed from various ceramic materials, which are durable and share quite a few properties with your natural teeth. Using this, along with detailed scans of the original tooth, your dentist will carefully craft a prosthetic crown that should blend seamlessly with the rest of your teeth.
Get Your Crown Today
If your smile has been damaged by decay or physical trauma, dental crowns are a great option for you. Schedule an appointment with one of our dentists today. Contact our Sheridan, WY office at 307-672-7567.