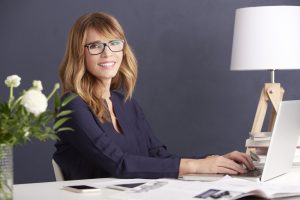 Seeking out a dental prosthetic can help you feel comfortable smiling again, but your benefits extend beyond the cosmetic. A permanent prosthetic can be of use when you bite and chew food, and you can face a lower risk for TMJ problems. Your dentist can offer up a few different options for securing a replacement tooth. The choice you make can result in a restored, natural-looking smile, but choosing between a dental implant or a dental bridge can offer different advantages. Your dentist can help you make an informed choice when they study your current condition.
The Many Benefits Of A Dental Implant
A dental implant offers a way to enjoy an attractive, permanent dental prosthetic. The implant is placed via oral surgery into your jawbone, and holds a replacement tooth. That support mirrors the support a tooth root gives a tooth. This helps limit movement from neighboring teeth, and can help you avoid suffering jawbone resorption. Your dentist will need to approve you for implant placement during an initial review.
A Permanent Restoration With No Oral Surgery, Thanks To A Dental Bridge
One reason patients who need to replace a lost tooth will opt for a dental bridge is that it offers a permanent restoration without making oral surgery necessary. The prosthetic appliance has two dental crowns, which take up space on each side of your pontic (replacement tooth), and are capped on teeth surrounding a gap. While this restoration does not offer the jaw support an implant provides, it can give you a restored smile without putting you through oral surgery.