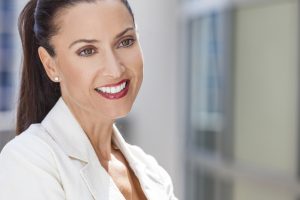 With the right kind of cosmetic procedure, you can find yourself showing off a smile you are proud to reveal to the world. Receiving cosmetic care can lead to the effective hiding of a range of issues, including discoloration and dental damage. For impressive results in a short order, you can undergo a dental bonding treatment. Your dentist uses composite resin to mask flaws. This substance can match the color of your enamel, and can be safely applied to your teeth. Composite resin is also used to create dental fillings.
Big Cosmetic Results In Less Time
One reason a person might elect to have a dental bonding treatment is that they want results in less time. While porcelain veneers call for an initial appointment and a follow-up visit, bonding can be finished in a single appointment. Your dentist will carefully apply the resin, to cover up chips and cracks, to hide gaps between teeth, and to cover discoloration. You should note that if you have multiple teeth that need to be treated, a follow-up visit may be called for.
A Consultation With Your Dentist Can Help Ensure You Receive The Right Cosmetic Care
It can be hard to really appreciate what a cosmetic dental treatment will offer when you do not speak to your dentist. You may be surprised at what you learn during a consultation. For instance, you may assume that your dental discoloration can be addressed through store-bought whiteners, or through a professional whitening treatment. What you could discover is that you suffer from intrinsic discoloration, which will make another approach necessary.