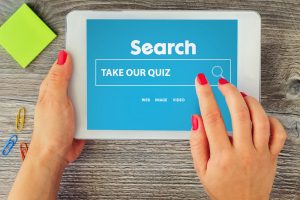 Part of staying on top of your oral health is enjoying the care and attention your dentist can provide. Your dentist is trained to detect and treat a variety of problems, and is capable of spotting a small cavity you are overlooking. Each visit also includes an important cleaning session with your hygienist. That being said, you will not be able to enjoy these benefits if you are not keeping up with regular dental visits. Disregarding routine appointments can mean letting problems slip by unnoticed. You could go from thinking everything is fine, to having a serious problem that leaves you in need of a dental crown.
Questions:
True Or False: A cavity can go undetected if you do not see your dentist for a regular checkup, but as long as you brush and floss effectively, it will not grow.
True Or False: During a regular checkup, your dentist is looking at more than just the condition of your teeth.
True Or False: If you have been absent from the dentist for a long period of time, and need several procedures, your dentist can start you on a full-mouth rehabilitation plan.
Answers:
False! Your teeth can recover from damages, but once those damages build to the point of becoming a cavity, you will need dental treatment to stop it from continuing to grow.
True! Your dentist will survey your oral health during each visit. That means monitoring your periodontal health, and addressing issues like TMJ problems.
True! Those patients who need multiple treatments can work out a full-mouth rehabilitation plan, where you and your dentist set up a sequence of procedures to restore your smile.