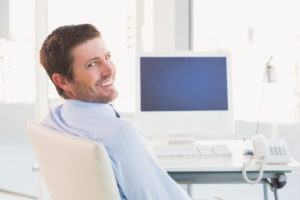 A full-mouth rehabilitation can be arranged through your dentist if you have serious work that needs to be done on your teeth. This is a process that can take time, and multiple treatments, but it can result in you having your oral health fully restored. The course of your rehabilitation will depend on the current condition of your teeth; your dentist will help you organize the treatments you need. Procedures can range from strictly health-focused, to work that leaves your smile bright and attractive.
True Or False: Your Dentist Can Start Your Rehabilitation By Doing Cosmetic Work
False! The first issue your dentist will address is your oral health, not your appearance. Any existing cavities, or other problems, will need to be treated. You may need fillings to restore tooth decay, but if a cavity is serious you may have a dental crown set on the infected tooth.
True Or False: There Is No Way To Make A Crown Look Like A Natural Tooth
False! A crown produced with CEREC technology is made from porcelain. This material has a finish that gives it an appearance that is highly similar to a natural tooth.
True Or False: Porcelain Veneers Can Cover Up Discolored Teeth, And Dental Damage
True! If you are a candidate for porcelain veneers, you can have a set of veneers that covers up the physical problems with your teeth. There are several unique advantages to veneers, such as their ability to treat discoloration that a whitening treatment does not affect. They can also hide flawed or damaged teeth. When you leave your dentist's office with a set of veneers, you will leave with a smile you are excited to share with the world.