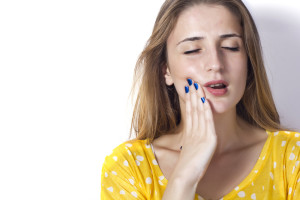 Even if there is not a health risk associated with damage to your teeth, you may be unhappy with its appearance. These types of damages can be chips and small cracks, or discoloration after an accident. Many people opt for bonding to clear up these problems. The type of treatment you need can depend on what state the tooth is in. You should note that your dentist's first priority is ensuring that your tooth is healthy, and that it can function properly.
A Dental Crown For Serious Tooth Injury
If your tooth's injury disrupts its natural function, or leaves you with significant lost material, a dental crown may be necessary. A dental crown can protect the weakened tooth from everyday wear and tear that it can no longer endure, and hide unsightly disfiguration. While many other offices may require multiple visits to place a crown, an office with CEREC technology can place a crown in one visit.
Dental Bonding Can Hide Superficial Damage
What can be done about damage that affects how your tooth looks, but not how it operates? For many people, dental bonding can take care of cosmetic flaws. If your tooth has a noticeable chip, cracks on its surface, or discoloration, bonding can cover these problems up.
Working Towards An Unblemished Smile With Full-Mouth Rehabilitation
If you have accumulated several problems with your teeth, no single procedure may be enough for you to have the smile that you really want. If you have more involved dental needs, you can collaborate with your dentist to undergo full-mouth rehabilitation. This can include treatments that address health problems, flaws in your appearance, and even issues like TMJ problems, which can leave you with chronic discomfort.