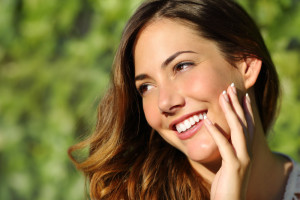 Porcelain veneers can hide flaws in the shape and condition of your teeth, and give you an attractive new smile. Veneers are bonded to your teeth, and offer a long-term solution to a range of cosmetic anxieties. However, because they are a permanent addition, you will need to take caution to ensure that you maintain the quality of their appearance. Veneers are designed to be durable, and resistant to things like stains, or damages, but they are not invincible. If you receive veneers, you should be prepared to take steps that preserve their attractiveness over time.
Use A Non-Abrasive Toothpaste When You Brush
After receiving veneers, you will still need to perform regular brushing and flossing, but you should look for a non-abrasive toothpaste. This type of toothpaste reduces the chance of scuffs and scrapes in your veneers, which can make them susceptible to picking up stains.
Avoid Items That Can Stain Your Veneers
Your dentist may recommend a teeth whitening treatment before your veneers are placed, to ensure that you are happy with the color of your smile. You should know that you will not be able to whiten your veneers like you whiten your teeth. If you receive veneers, be careful to limit darker foods and drinks – coffee, tea, and red wine are often identified as putting the color of your veneers at risk.
Chewing Hard Surfaces Can Cause Veneers To Chip Or Crack
Chewing on hard items, like pens, or ice cubes, carries the risk of dental damage. While you can restore a cracked tooth with a dental crown, if your veneers are damaged, there is no easy fix.