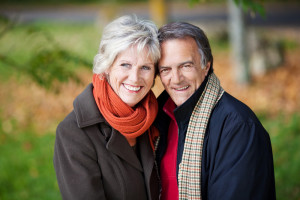 No single treatment may be enough to correct your oral health problems. If your teeth have developed significant issues, you may need a range of treatments to fully restore them. With full mouth rehabilitation, your dentist can perform a thorough inspection of your ongoing oral health issues, and create a plan to provide you with a healthy smile. Full mouth rehabilitation treats the health, and the look, of your mouth. Your rehabilitation can include replacing teeth, treating unhealthy teeth, and addressing teeth that will benefit from cosmetic restoration.
Full Mouth Rehabilitation
Full mouth rehabilitation is not a specific process, so much as it is a series of treatments, planned by your dentist to provide you with a healthy, attractive smile. The number, and types, of procedures included in a full mouth rehabilitation depends on the current state of your oral health. Restoring your teeth can provide a significant boost to your appearance, and remedy ongoing soreness you may be experiencing in your teeth and jaws.
Restoring And Replacing Teeth
With dental implants and crowns, your dentists can replace lost teeth, and restore the function of teeth that have been badly damaged. A dental implant is a metal post that is surgically fused to your jaw bone. The implant serves to anchor a dental bridge, or a crown, so that it has the equivalent support of a natural tooth. A crown can also be placed over a damaged tooth, which protects the tooth, and hides its affected appearance. Your dentist can also perform cosmetic treatments for teeth. If your restored teeth show the lingering effects of their ill health, you may qualify for porcelain veneers, a semi-translucent porcelain shell which can provide them with a healthy appearance.